Must Read Short Story Collections for Kids!
We're lucky enough to spend our days surrounded by books, but carving out the time to read can be tricky.
This is exactly why short stories are the perfect format for our busy lives. They're short, sometimes sweet, but always satisfying. To celebrate this, check out our favourite short story collections! 
Robin Stevens
Cream Buns & Crime
Cream Buns and Crime gives readers the chance to see our heroines solve the cases only mentioned in other stories. However, it showcases short stories at their very best.
Children's short stories are the perfect length for mysteries. We get thrown into the story, the whodunnit tension gets ramped up and we're dying to know what happens next.
Even if you haven't read any of the Murder Most Unladylike, this collection is the perfect introduction to our two favourite detectives.
You'll be dying to join the Wells and Wong Detective Society and solve some mysteries of your own!
David Walliams
The World's Worst Children
Children's fiction has moved away from some traditions, but the success of Walliams' World's Worst Children series proves that everyone loves a cautionary tale!
Each book contains ten terrible tales, with five beastly boys and five grisly girls getting their comeuppance. We love how every story feels fresh and new while also staying faithful to its short story roots.
Above all else, each story is bursting with humour. It's no wonder they've topped the bestseller list for weeks on end.
Anthony Horowitz
Secret Weapon
We couldn't get enough of Alex Rider's adventures, but the fast pace and thrills of the spy genre make for perfect short story reading. A story that's only a few pages long gives an extra burst of tension as we're desperate to know what happens next.
Just take a look at what Anthony Horowitz had to say about short story writing.
"But that's the joy of a short story. A novel can take me seven or eight months to write. The plots have to be quite complicated. There are dozens of characters I have to create. A short story, on the other hand, allows me to dive into the action, to think up a situation and then to enjoy it… I like that fast pace, the sense of immediacy."
There's also an extra reason why Secret Weapon gets a spot on our list. After saying goodbye to Alex Rider, revisiting Alex's world through short stories gave Anthony Horowitz the inspiration to write two brand new novels. It just goes to show the inspiration a short story can bring!
Emma Carroll
When we were Warriors
Stories are an amazing way to tap into worlds we could never experience ourselves.
They give readers a chance to walk in someone else's shoes, which is exactly why When we were Warriors is so powerful.
Emma Carroll's collection of World War II stories isn't afraid to shy away from the horror of war, but there are glimpses of goodness too.
When we were Warriors is the perfect introduction to understanding what life was like in wartime Britain. Through short stories, we see the resilience, resourcefulness, hardship and hope that real children faced.
Katherine Rundell
Into the Jungle
Into the Jungle explores the backstories of well-loved Jungle Book characters, and so much more.
We get a brand-new side of characters like Kaa, Bagheera and Baloo, brought to life by Kristjana S Williams' stunning illustrations.
What we love most about this collection is its tribute to storytelling. Each short story is told by another character to Mowgli, making every story feel both new and familiar.
It's exciting for younger readers and nostalgic for older readers at the same time.
Roald Dahl
Revolting Rhymes
Revolting Rhymes might be poetry, but it gets a special mention on our list for its fairytale inspirations. The fairy stories we know and love, like Cinderella, Little Red Riding Hood and Snow White, are nothing like what they once were.
Once upon a time, fairytales were filled with grizzly characters and gruesome endings. Thankfully, Dahl brings this edge back with his signature dark humour.
For teenagers and grownups, don't miss the short story collection Skin. Packed with tension, suspense and twists, these stories will stay with you long after they're over. 
R.J Palacio
Auggie and Me
Published in 2013, R.J's Palacio's novel Wonder took the world by storm, sparking a worldwide movement to Be Kind.
While Auggie and Me isn't a sequel as such, the three stories are a very welcome return to the world of Beecher Prep.
Wonder's core themes of compassion and empathy continue in this collection, as we get to know the voices of three very different characters; a new friend, an old friend and a bully.
Working wonderfully as a standalone, it's also a great bridge for readers who aren't ready to say goodbye to Auggie just yet.
Cassandra Clare 
Tales from Shadowhunter Academy
With any fantasy world, there's always the urge to find out even more. Thankfully, Tales from Shadowhunter Academy gives us just that!
Starring Simon Lewis as he trains to become a Shadowhunter, each story focuses on a different adventure as he discovers who he is.
This collection also draws threads from Cassandra Clare's Mortal Instruments, Infernal Devices, Dark Artifices and Last Hours series. Readers get a satisfying taste of multiple worlds at the same time.
Philip Pullman
Grimm Tales for Young and Old
To finish up our round-up, we're heading back in time with Philip Pullman's fairytale retellings, Grimm Tales.
This collection hits right into the heart of what makes fairytales so magical. Engaging, exciting and not afraid to shy away from grim reality, this is the perfect collection for any reader.
Fairytales have a special place in the short story pantheon, but we think that Pullman puts it best:
"It's the sense of sharing something, I think. The sense of sharing a wonder. These are wonder tales. And if you don't get all straight and anxious about them, if you let the wonder just flower and take root and enrich the child's imagination and yours, you'll be the better for it. And there we are."
Read our Latest Articles for Writers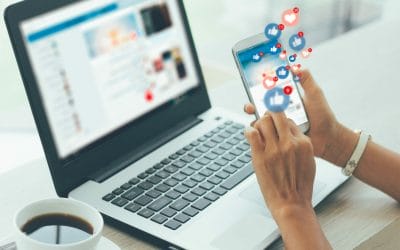 Today we are talking about a topic that intimidates many writers and illustrators, social media. Good news! It doesn't have to.  The key is to choose the platform that is most enjoyable to you. The one you don't mind spending time on and fosters authentic...
read more
Subscribe to our mailing list
Be the first to find our about our newest blogs, offers and news from Write Academy!