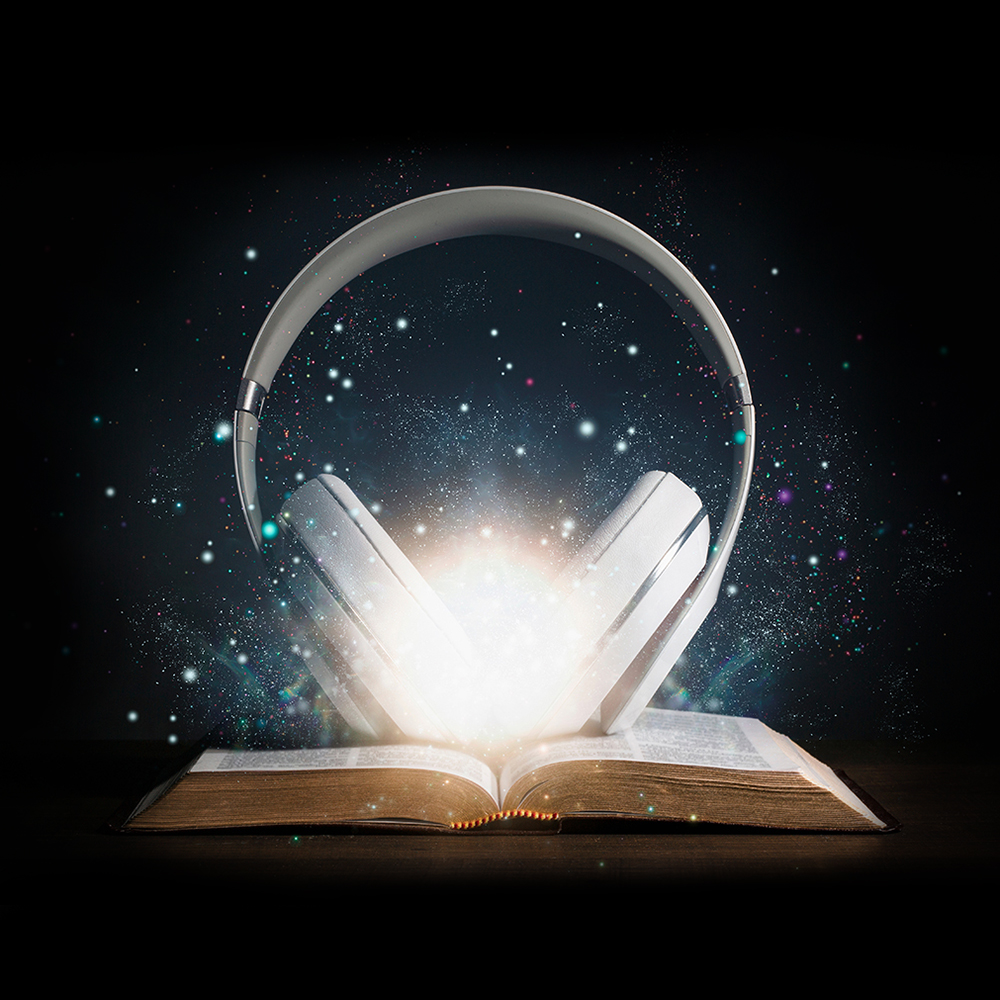 You, A Bestselling Young Adult Fiction Writer?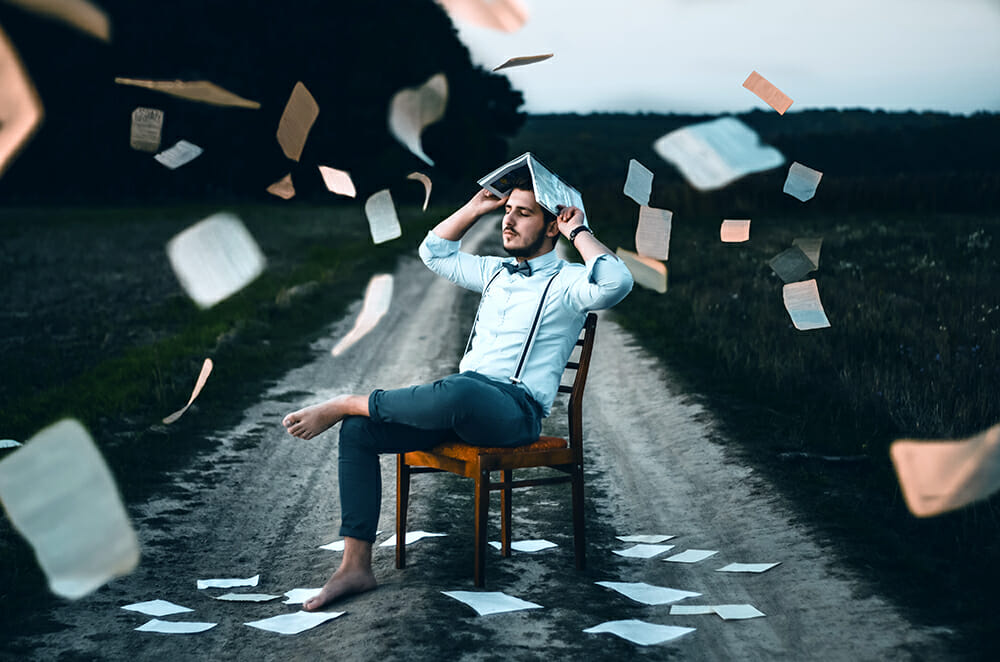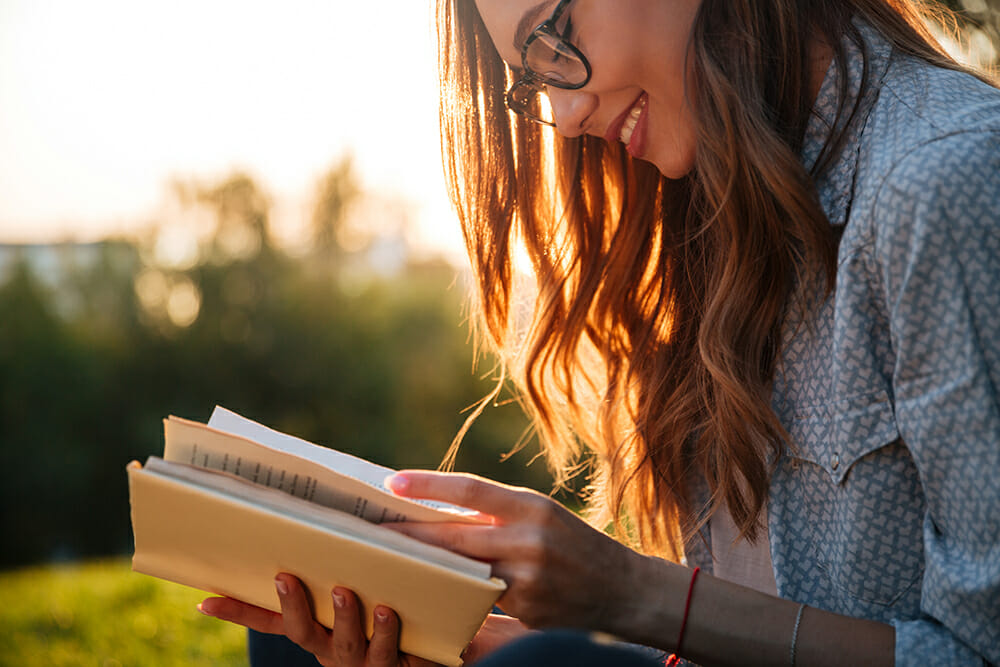 Become A Bestseller
How to Write Young Adult Fiction
It's no secret that young adult novels are today's most exciting category of fiction. Thanks to bestsellers like Harry Potter, The Hunger Games, Twilight and Divergent young adult fiction has exploded over the past decade.
Yet, despite its immense popularity – and despite the fact that publishers and filmmakers are actively searching for the next blockbuster YA novels – very little has been created to help aspiring writers like you learn the intricacies of writing teenage fiction.
Introducing…
Write Young Adult Fiction
A comprehensive, yet easy-to-follow online course that teaches you how to write chart-topping teenage fiction – even if you haven't written a word since high school.
You'll discover exactly how to generate winning YA ideas, then turn them into polished stories that captivate the hearts and minds of young adult readers.
And along the way, you'll uncover the closely-guarded tips, tricks and techniques used by top-selling young adult writers like Stephenie Meyer, Suzanne Collins and John Green.
Here are just a few of the vital skills you'll master through this powerful course: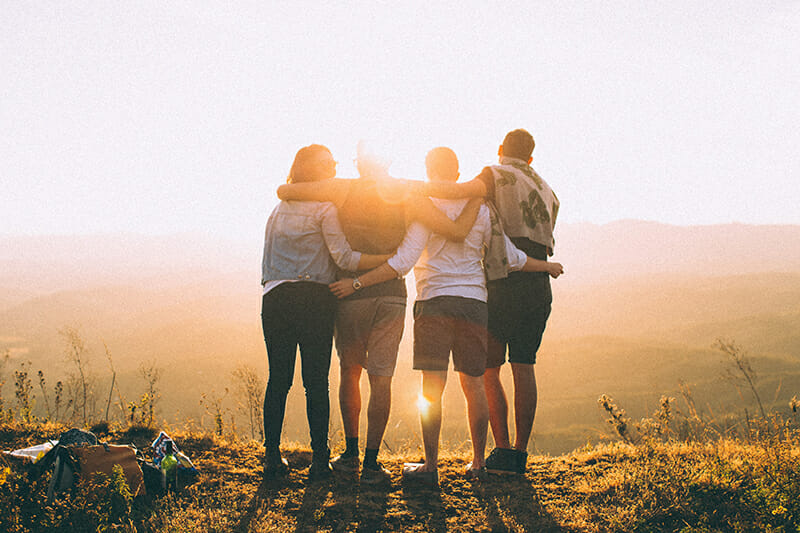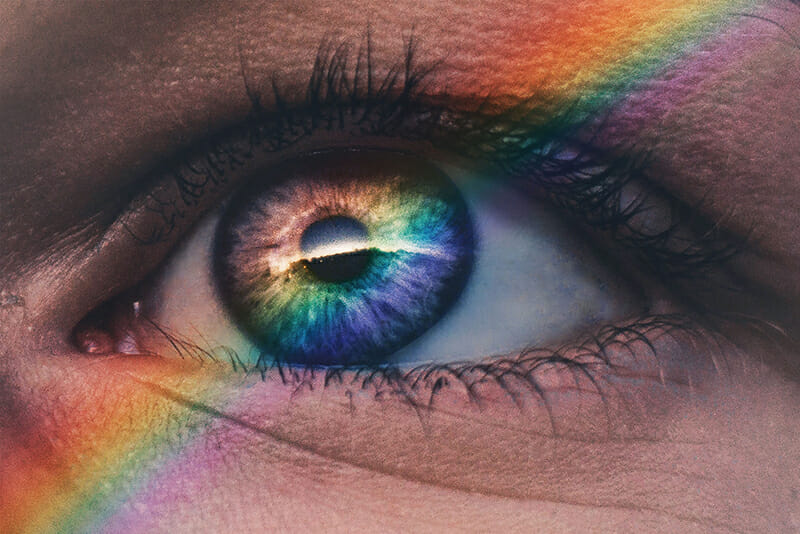 Awaken Your Inner Teenager
Edit Out The Grown-Up Voice
Confront Bullying and Rejection
Develop an Authentic Teen Voice
'Kill' Your Adult Perspective
Tackle Racism and Homophobia
Create Stories That Feel Real
Draft, Redraft, Finesse and Polish
Insider Knowledge
Discover How To…
Open Your Eyes
Master the Teenage Mind
Sadly, most writers who attempt to write for this unique audience are completely out of touch with it.
Instead of connecting with teens, they alienate them.
Adults are not teenagers. We don't talk like teens, act like teens, or think like teens.
"That's why the garbage cans of so many publishers are filled with failed YA manuscripts packed with clichés, annoying characters, and awkward attempts to relate to teens"
That's why each lesson is packed with insider intel, skill-building action points and lots of hand-picked examples. There's never been a more comprehensive, step-by-step course created exclusively for Young Adult Fiction writers and there's never been a better time in history to write young adult fiction!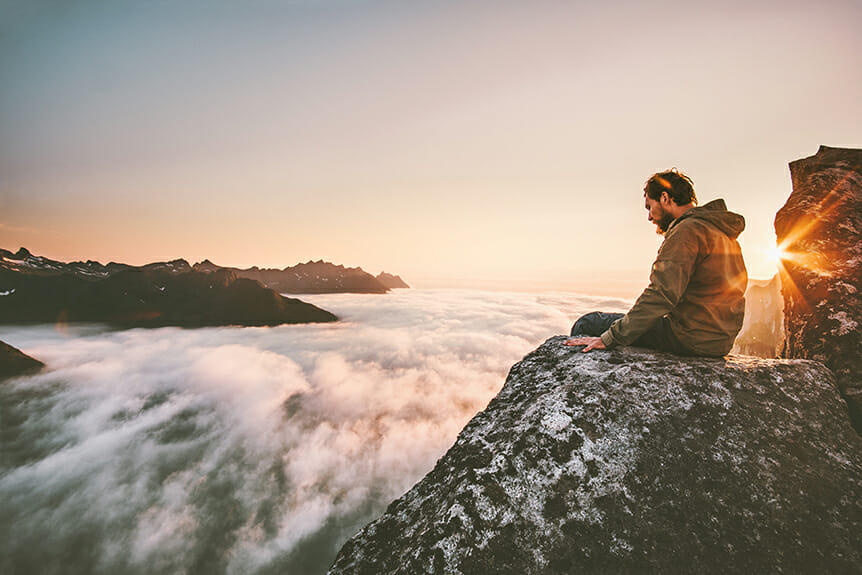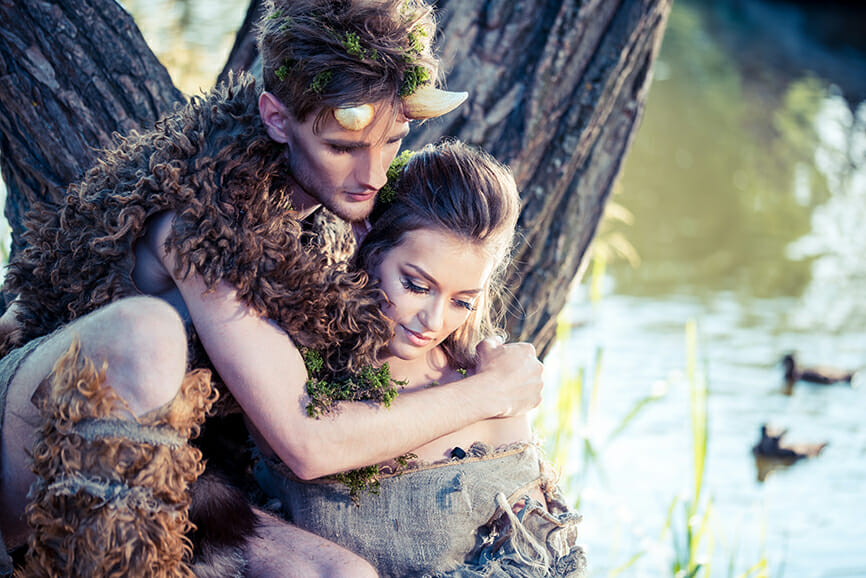 Industry secrets
Intel Such As…
Developing An Authentic Teen Voice
How to talk like a teen (there's a fine balance between using their language, and using that language and looking bad doing it!).
Handling Sensitive Subjects
How to tackle sex, drugs and violence (and get the crucial thumbs up from parents and teachers!). And handle delicate issues like racism and homophobia.
Real-life Literature
How to let your teen characters confront bullying and rejection in the real world (as well as the virtual one many teenagers live in).
Common Pitfalls
How to avoid the number one story-killing mistake that almost every novice YA writer makes.
Dialect Proficiency
How to see the world through a teenager's eyes and edit out the grown-up voice (most YA writers get this embarrassingly wrong!).
Work Like A Professional
How and when to use profanity in your stories (and how to know when you've overstepped the mark).
Editing Techniques
How to draft, redraft, finesse and polish your YA manuscript to complete perfection.
Get Your YA Book Published
How to deal with publishers. Everything you need to know to ensure you get the best possible deal and don't get ripped-off.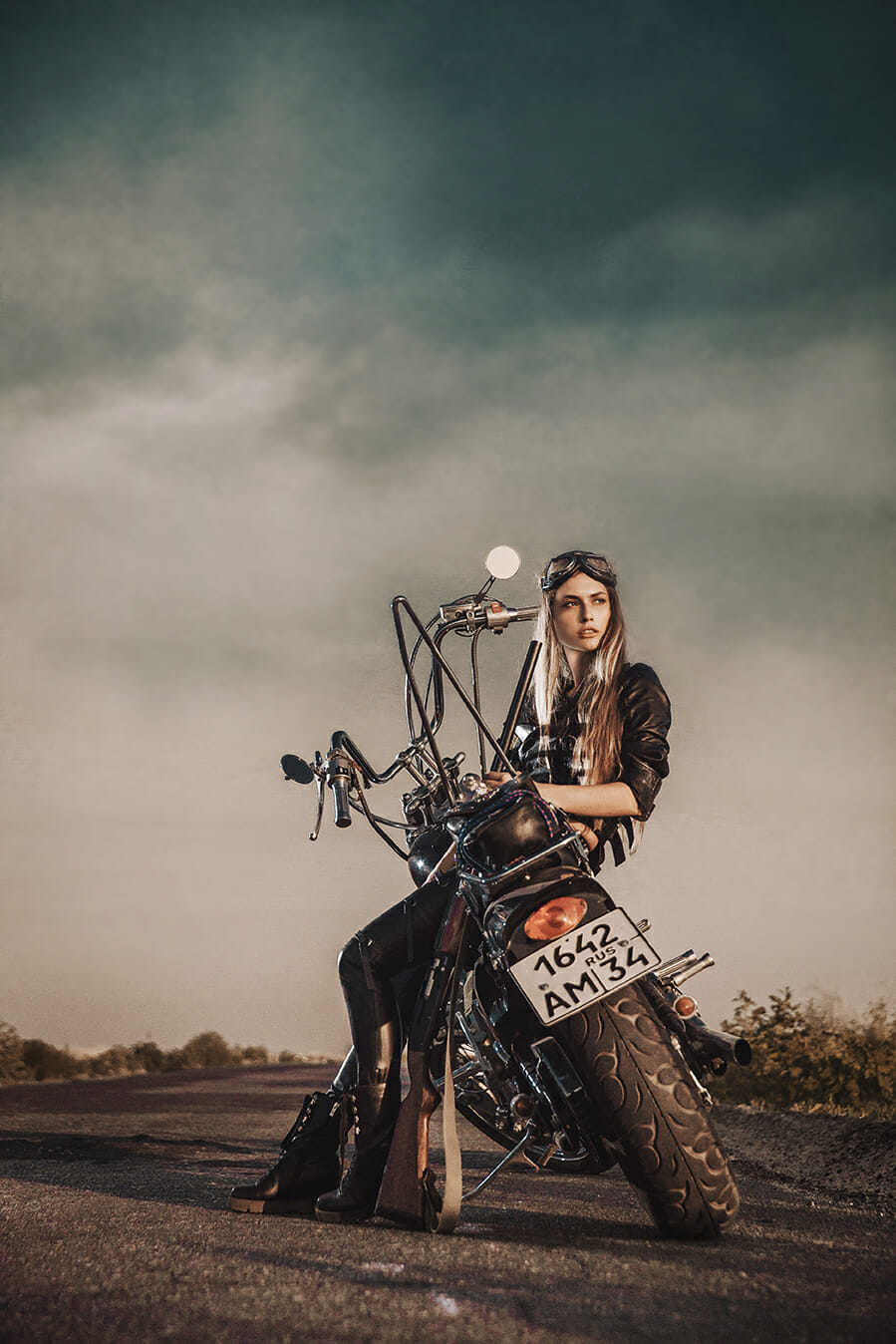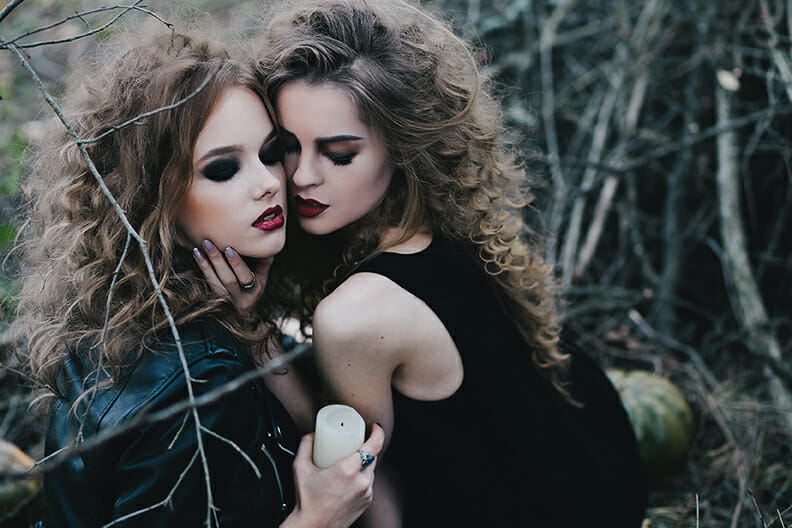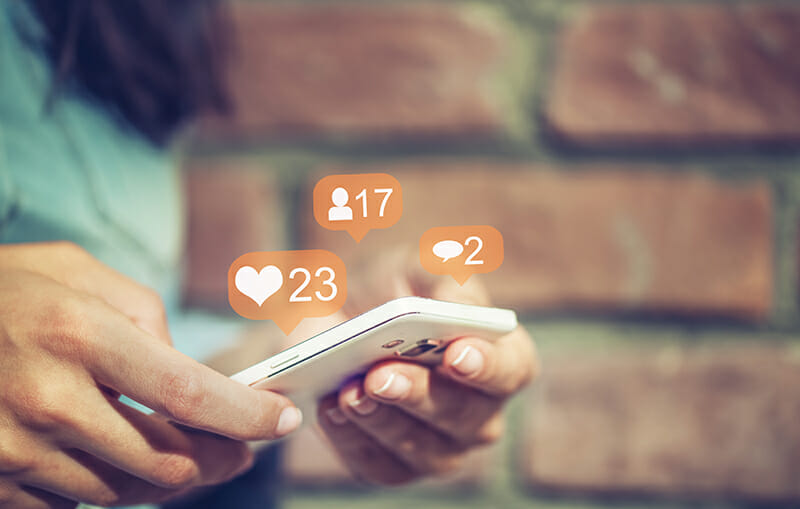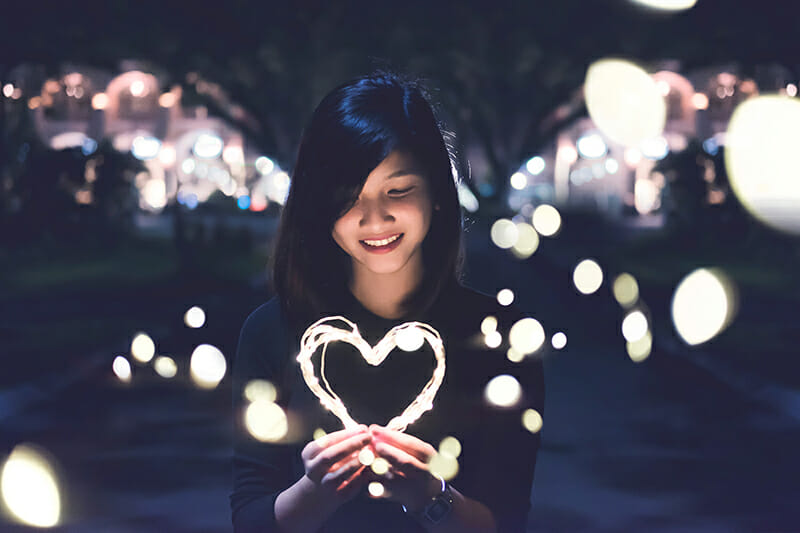 Talk to the Teens
Master Your Craft
Through this eye-opening course you will quickly learn the way teenagers think. Their language. Their interests. Their fears. Their hopes and dreams.
Together we will navigate the sometimes treacherous, but often exciting life stage of a teenager. And we'll uncover the issues that teens grapple with on a daily basis (the issues that most novice YA writers fail to grasp).
Then, we'll show you precisely how to transform all this covert knowledge into words that leap off the pages and penetrate the hearts, minds and souls of teenagers with laser-like precision.
Creative Content
Each Module Is Full of…
Imaginative
Ideas & Inspiration
Vivid
Examples & Excerpts
Lively
Stories & Suggestions
Exquisite
Delivery & Design
Rebellion Imminent
A Word of Warning…
As you progress through this course you may begin to reminisce about those carefree times of teenage rebellion, discovery and hope for the future. You'll revisit some of those issues you remember as a teen – the thrill of your first major crush… and the devastation of rejection.
Your first love. First kiss. First heartbreak. First failures. First success. Figuring it all out, challenging authority and the trouble those raging hormones got you in!
From the very start of this packed YA writing course, we will unleash your creativity and allow your inner teenager to soar free! And by the end you will have gained an unmatched perspective into what makes this unique young audience tick so that you can work your craft with remarkable intuition.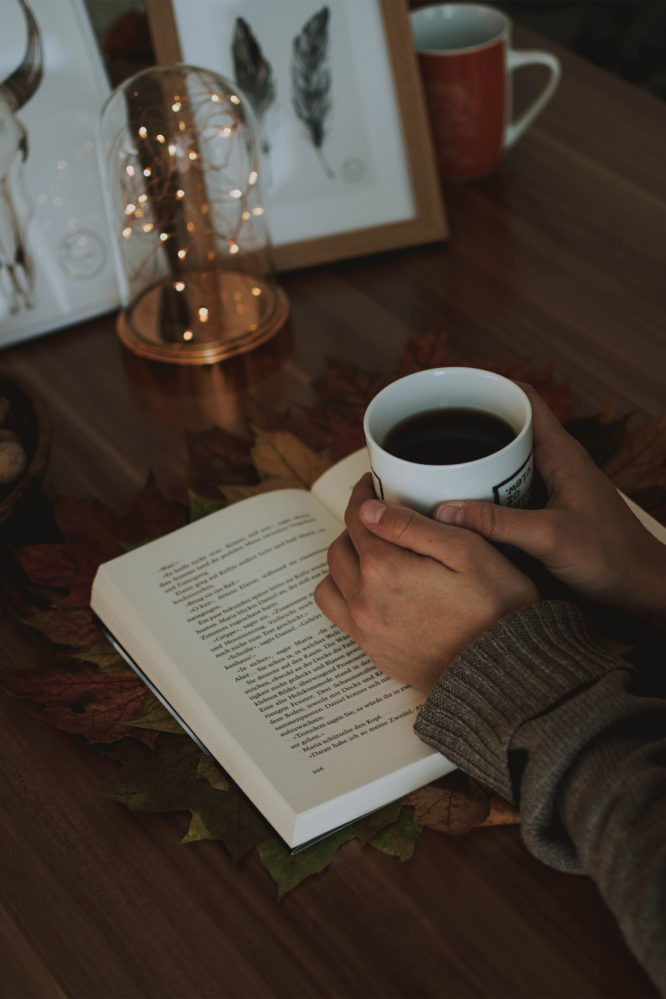 Join the growing legion of credible YA writers…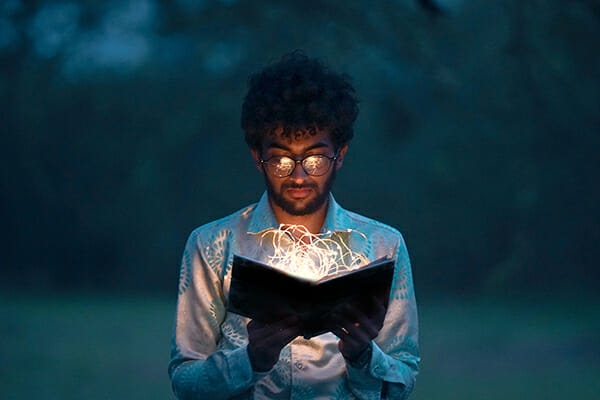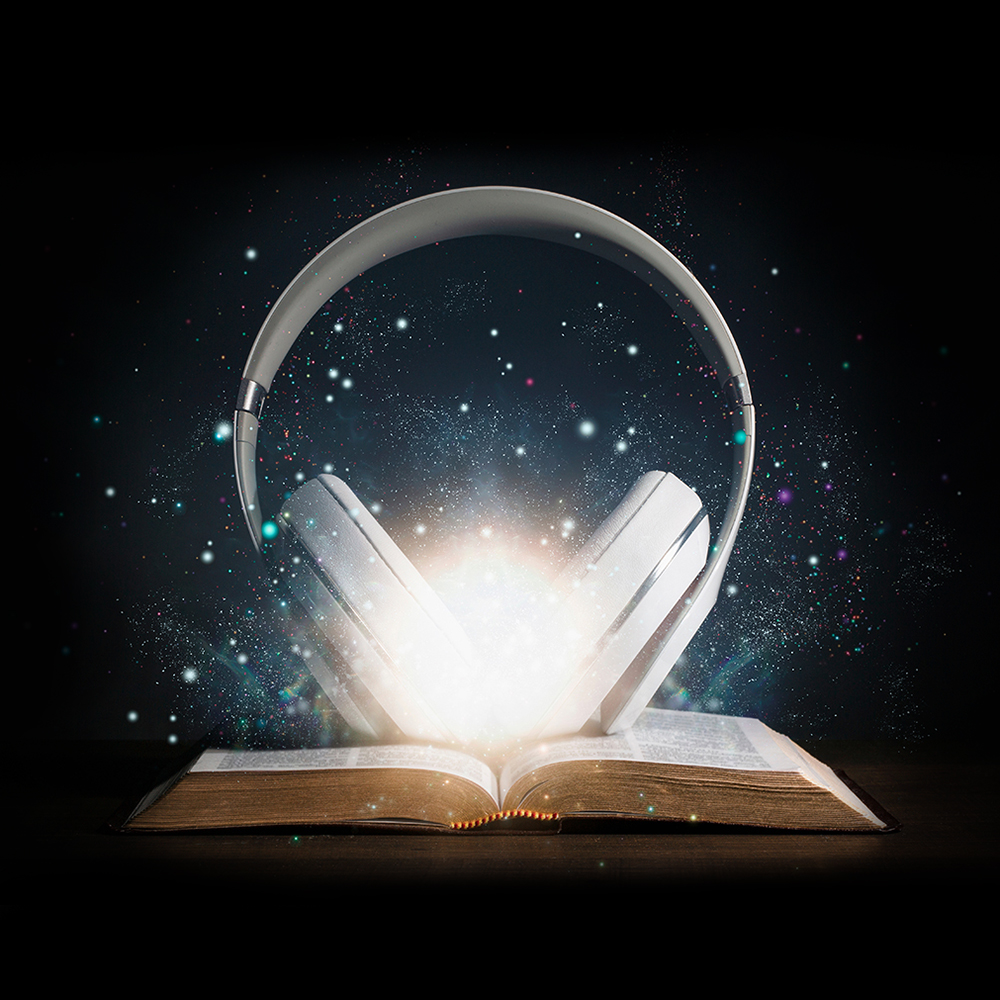 Unleash Your Natural Creativity
Create Something Special
Writing for young adults can be an incredibly liberating, therapeutic experience (and a whole lot of fun!). You can tackle topics and themes you'd never dream of writing for an adult (perhaps even right some of those wrongs you've carried with you all this time?).
This is why writing young adult fiction is one of the most enjoyable and thrilling categories to work in.
But don't be fooled into thinking that it's easy. Of all the divisions of children's fiction – young adult novels are possibly the most difficult.
That's precisely why we created this jam-packed 'Write Young Adult Fiction' online course.
Starting is simple
All You Need Is…
Any Device
With Internet Access
Suitable for all
No Prior Experience
Ambition
A Passion for Writing
Elite Training
The Keys To Your Success
We can't guarantee you'll reach the dizzy heights of a Veronica Roth or Rainbow Rowell – but we can give you proven step-by-step tuition and tools that enable you to craft the best possible piece of young adult fiction we know you are capable of. And we can navigate you around the many pitfalls that have sabotaged the success of so many other aspiring YA writers.
Who knows? With our guidance perhaps you'll go on to create a great legacy by writing lasting YA classics that will be read around the world and loved by teenagers for generations to come?
Perhaps you'll create gritty stories that empower young adult readers or even shape a teenager's role in this world?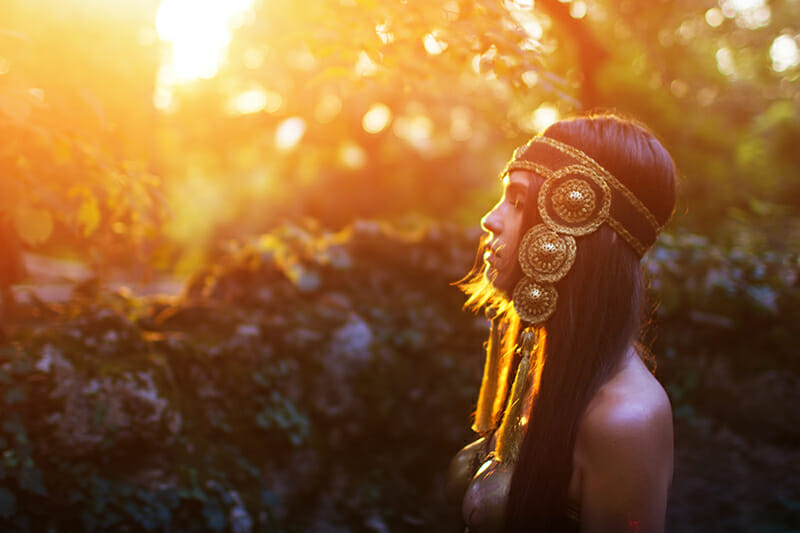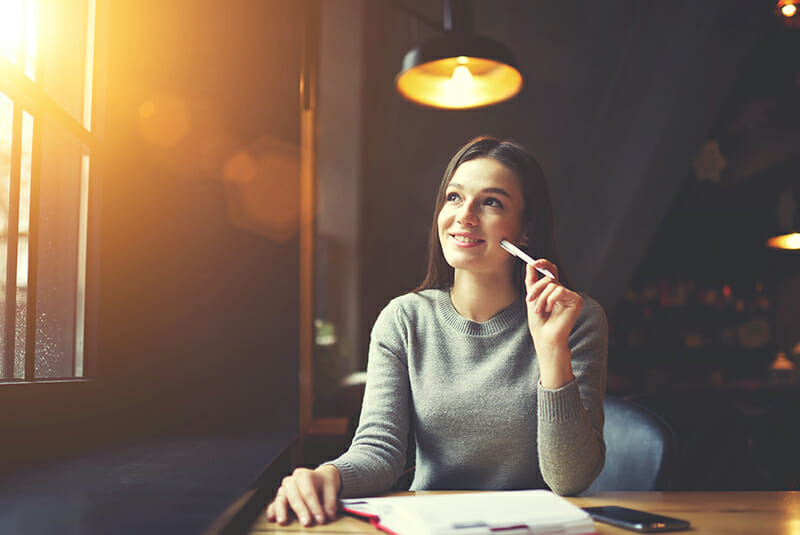 What Our Students Say
Don't Take Our Word For It…
Everyday we receive messages from grateful and delighted students telling us how their ability, confidence and lives in general have been
transformed
because of this course.
Reviews
like these (verified by TrustPilot):
"The course was set out into modules, which helped you feel like you were achieving throughout the course. The content was clearly written and provided useful tips without patronising. Having worked in on-line education and training for a number of years, I would definitely recommend the course."
Emma
Review verified by TrustPilot
"This course was better than expected. It was captivating enough to hold my attention and intriguing enough for me to complete the course. This course is packed with useful information. I would definitely recommend this course to others."
Dione
Review verified by TrustPilot
"I really enjoyed the course and felt every aspect of the subject was thoroughly covered. This course made me feel as if I was being shown the ropes by a good friend of mine, one more than willing to share their secrets."
Gavan
Review verified by TrustPilot
"This is a great place to start learning about children's story writing and the cost is highly competitive too. The course encourages accelerated learning by being modular and progressive."
Sharon
Review verified by TrustPilot
"The confidence boost I needed. Everyone has that story they want to put down on paper but don't have the time or confidence to commit to. This course helped me to focus on the right points and gave me the boost I needed to give writing children's books a go."
Jessica
Review verified by TrustPilot
"I have always been interested in writing children's books, and when I saw this course I thought why not?! I started the course and completed it in less than a week, all with a small baby at home! I would recommend this course to anyone and everyone! Thank you!"
Catherine
Review verified by TrustPilot
"This was a great course and loved it. So easy to go through and took me no time to finish it. Everything was amazing and perfect I learned all the things I was missing and can't wait to start my book now. Highly recommend this course to anyone wanting to write books for children."
Lara
Review verified by TrustPilot
"I just finished the Write Storybooks for Children course. I have learned a great deal, and now I can't wait to apply what I've learned to my writing."
Chris
Review verified by TrustPilot
"Better than any college and graduate courses I have taken. I am so impressed with the quality of this course."
Suzy
Review verified by TrustPilot
"I thoroughly enjoyed this writing for children course. The lessons were packed with so much valuable information. I took the course over 6 weeks to allow the lessons to sink in. So much to be learned in a few short modules so I best get back to module one and start over!"
Jody
Review verified by TrustPilot
"The course was packed with lots of information and advice and although I cannot remember it all I can go back into the course at any time to remind myself. Lesson 14 hopefully will be very relevant when I have written my first children's book!!"
Juleen
Review verified by TrustPilot
"This was a very insightful and on occasions testing course. It was delivered in a relaxed but informative style with just a hint of sarcasm and realism (a British style!). I very much enjoyed it and would recommend it to anyone considering a career in writing or indeed publishing."
Derek
Review verified by TrustPilot
Click the headings below
18 World-Class Course Modules
Introduction to Young Adult Fiction
In Module One we take you on an exciting journey inside the fascinating world of young adult fiction. You'll uncover the vital ingredients that are present in every successful YA book and you'll discover what you need to make your young adult fiction novel unique. We will delve into all the fascinating genres of YA fiction and we'll touch upon vital topics such as using diversity in YA and much more. Each interactive module is packed with insider intel, action points and eloquent hand-picked examples to make your learning fast, fun and effective.
Finding Your YA Idea
In Module Two you will get specific strategies for generating unlimited ideas for your YA novel. Then, we'll give you our proven framework for choosing the right idea. You will get a variety of YA story prompts and we'll show you how to make 'Writer's block' a thing of the past! You'll learn how to beat S.N.I syndrome, and you'll discover effective techniques, such as the B.I.C method, for creating the time and space to write in your busy life. Throughout this packed module we'll tap into and harness inspiration from every angle to get you started quickly.
Developing Your YA Idea
Turning a tiny idea into the next big thing is no easy feat, but Module Three has you covered. Through this loaded module you'll discover how to take a simple idea, fine tune it and then turn it into something brilliant! We'll show you how to spot a bad idea, how to find your perfect YA writing style, how to plan your story like a pro and how to weave a theme into your writing. Then you'll learn how to tie your subplots together like an intricate knot, how to craft your unique hook and so much more.
Writing Young Adult Character
Nothing makes a teenager reject your story faster than weak characterization. But, by the end of Module Four you will have learned the professional techniques that best-selling young adult writers use to create believable characters that teenagers identify with at a deep emotional level. It's a critical module that is packed full of insider intel, specific hand-picked examples and action points that will enable your YA character building skills to flourish. Weak characterization will never be a problem for you again after this comprehensive module!
Writing Young Adult Setting
Module Five takes you through a range of techniques for creating a myriad of settings, from the tiniest towns to spectacular realms. You'll discover the crucial elements present in all successful YA settings. We'll take you through the world-building and map-making techniques used by the Pro's and we'll give you specific YA Setting exercises to follow. You will also learn the correct way to use the senses in a young adult story (most beginners get this wrong). Throughout the module you'll be privy to lots of eloquent examples that clearly illustrate each key learning point.
Writing Young Adult Plot
In Module Six we cover every element involved in plotting your young adult story, including: plot, subplots, plot twists, plot series and pacing. By the end of this packed module you will know the secrets to crafting plots that suck your teen readers into your story, keeping them gripped, and building climax. Includes lots of lively examples of YA novels that are exceptionally well-paced and plot-driven. Plus, you'll get exclusive action point exercises to hone your skills even further.
Writing Young Adult Structure
Even with incredible characters and a strong plot your YA novel will still fall apart if your story lacks structure. In this powerful module we turn tradition on its head and show you how to build a strong story structure for maximum effectiveness. You'll discover how to utilize the different structure types to add more dimension to your stories and we'll reveal unusual structures you can use to jolt the imagination of even the harshest teenage critic! It's a module packed full of expert advice, with lots of lively examples of well-executed YA structures for you to learn from.
Writing Young Adult Dialogue
Many young adult novels contain amazing character and plot only to be let down by their weak use of dialogue. In Module Eight you'll learn everything you need to know about writing convincing teenage dialogue! You'll discover how and when to use profanity, slang, humor and dialect. You'll get professional tips for quickly invigorating existing dialogue and we'll give you a mini masterclass in teenage body language that will bring your words to life. Plus, you'll be privy to lots of carefully chosen examples of good and bad dialogue in young adult fiction today, along with powerful exercises that quickly strengthen your dialogue writing ability.
Writing Young Adult Voice
A strong narrative voice will set your young adult story apart in a way that even the most exciting plot or beautifully crafted sentences cannot. Through this comprehensive module you will fully understand what 'voice' is and what it is not. You'll know how to construct the right voice for your story and you'll know how to use a range of narrators and tenses that hook your teenage readers in from the very first page. Module Nine is a critical module with lots of colorful examples and exclusive exercises to help you become a master of teenage voice!
Contemporary Fiction and YA Memoirs
Module Ten examines the wealth of inspiration and sub-genres that can be found in contemporary fiction. In this module, we'll be looking at the lightest of topics to the darkest, including how to utilize romance and humor for young adults. We'll also show you how to accurately write on sensitive topics such as sex, and how to tactfully deal with more complex issues (that many YA writers shy away from), such as drug use, sexual abuse and eating disorders. We will also be covering the ins and outs of young adult memoirs, and how you can transform your past into a bestseller!
Historical, Paranormal and Non-Fiction
Teens aren't interested in reading about dull, dry history, dreary non-fiction or yet another Twilight-esque paranormal novel… but they will jump at the chance to read well crafted, engaging historical novels, non-fiction that deals frankly with the experiences they are facing and paranormal that bucks the cliché. In Module Eleven we'll show you everything you must do (and everything you shouldn't do) to produce masterful work that stands out in these areas. Along the way you'll discover effective research techniques that ensure your writing shines and so much more.
Mysteries, Thrillers, Horror and Dystopian
Teenage readers are ripe for suspense, gore, violence, blood and guts. So, in this thrilling module we're going to give your teen readers the action they crave! You'll discover how to write everything from pulse-racing mysteries, to edge-of-your-seat thrillers, to heart-pounding horror, to unconventional dystopian novels. You'll discover how to put your teens in peril while keeping your stories realistic, how to craft intricate puzzles for your readers to solve, how to add twists and turns, raising the stakes, infusing high drama, making your fiction stand out from the crowd and so much more.
Fantasy, Magical Realism, Science Fiction
In Module Thirteen we remove the shackles of realism and let your imagination soar as we explore the world of Fantasy, Magical Realism and Science Fiction. As you progress through this spellbinding module you will learn how to structure your science fiction and fantasy stories correctly. You will use practical techniques to construct your own imaginary worlds and you will discover the questions you need to ask to create your own fictional civilizations. You'll discover where and how to research your facts to ensure believability, how to use it to add richness to your writing and so much more.
Writing Your First YA Draft
Writing the first words can feel like the most difficult ones of all, which is why Module Fourteen covers everything you need to know about writing your first young adult fiction draft. You'll discover effective techniques for overcoming writer's block and banishing perfectionism. You will learn the professional tricks and techniques for crafting a killer opening, ending your first draft, getting your story length right, creating the perfect pitch for your book and so much more. This module contains essential material for any aspiring YA writer.
Making Revisions: Thinking Big
The first in our series of editing modules, Module Fifteen takes you step-by-step through the process of dissecting, assessing, organizing and restructuring your first young adult fiction draft. We will tackle structural issues in your manuscript, fix any plot holes and kill your darlings for good! You'll also discover how to find the perfect title for your young adult story with examples of real-world YA titles that really pack a punch. This is an essential module brimming with practical revision tips.
Making Revisions: Thinking Small
In Module Sixteen, we'll show you how the professionals methodically tackle the editing process with ease and how to catch things in your manuscript the untrained eye can't see. By the end of this comprehensive module you'll know how to self-critique correctly, how to effectively proofread and you'll have a YA manuscript that is well on its way to perfection. We also provide you with a full revision checklist that you can download and use at anytime.
Discovering Your YA Writing Community
Writing a novel can feel like a lonely pastime, but after Module Seventeen you won't have to do this alone anymore! We'll show you how and where to tap into extremely vibrant young adult writing communities and gain the support and inspiration you need on your creative journey. You'll also learn how to find invaluable critique partners, how to give and receive critiques, how to build a solid social media presence, how to win at Twitter pitches and writing contests, and we'll reveal the simple steps you can take right now to create a strong name for yourself before your book is even published.
Getting Your YA Fiction Published
You may have written the finest YA manuscript to date, but without understanding the business-side of writing your chances of success are massively diminished. In this concluding module you'll get all the essential know-how that every young adult fiction writer needs. You'll discover how to prepare your YA manuscript like a pro, how to craft an irresistible YA query letter, how to land an agent, how to handle agent phone calls, how to submit your work to a publisher, how to negotiate contracts and advances, how to successfully self-publish your YA novel. We'll walk you step-by-step through the entire process of what to do (and what not to do) when it comes to finally getting the success your young adult fiction novel deserves!
Become a Certified Young Adult Writer
The world of young adult fiction is your oyster with the training, confidence and a Certified 'Write Young Adult Fiction' certification behind you!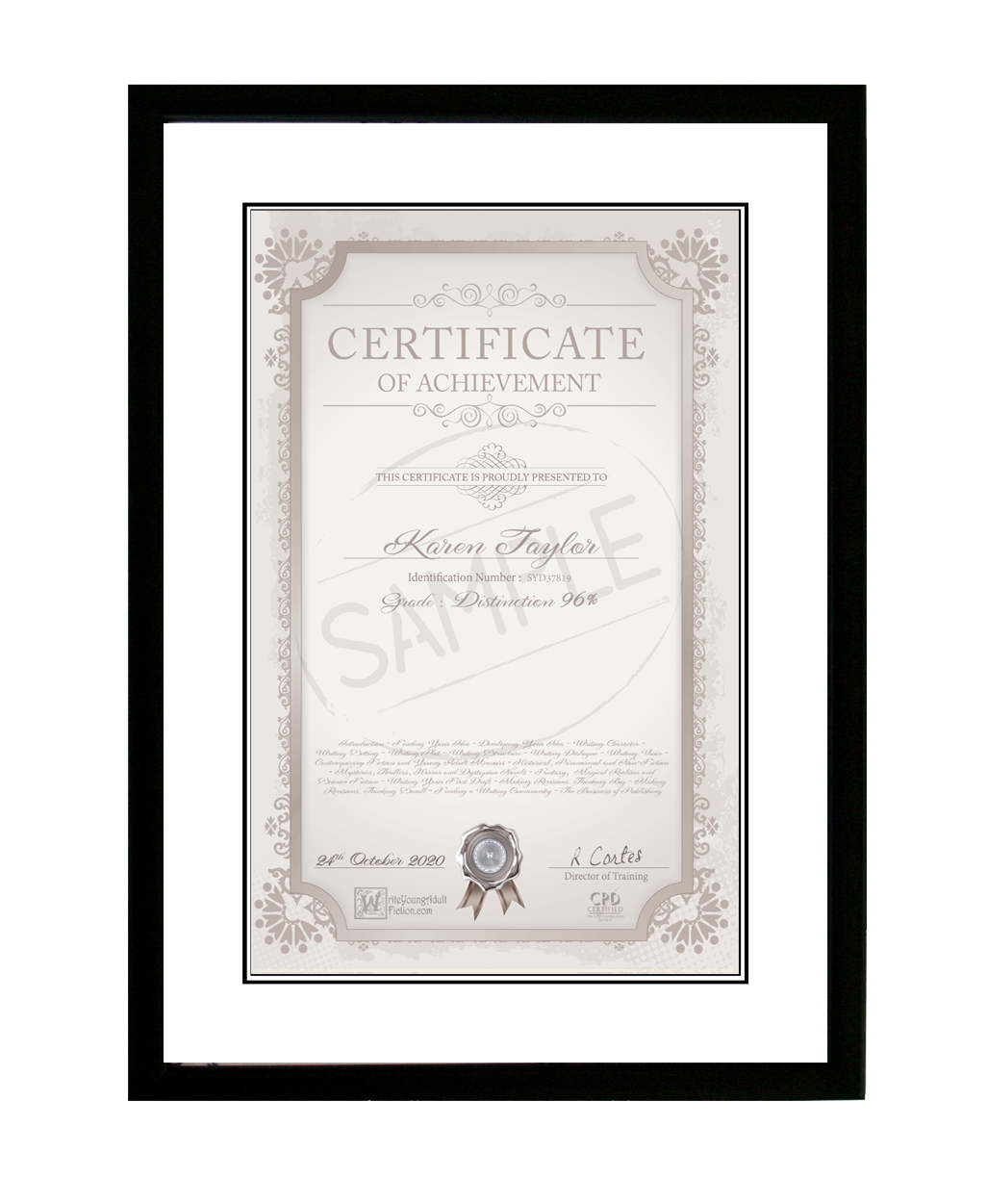 Become a Certified Young Adult Writer
The world of young adult fiction is your oyster with the training, confidence and a Certified 'Write Young Adult Fiction' certification behind you!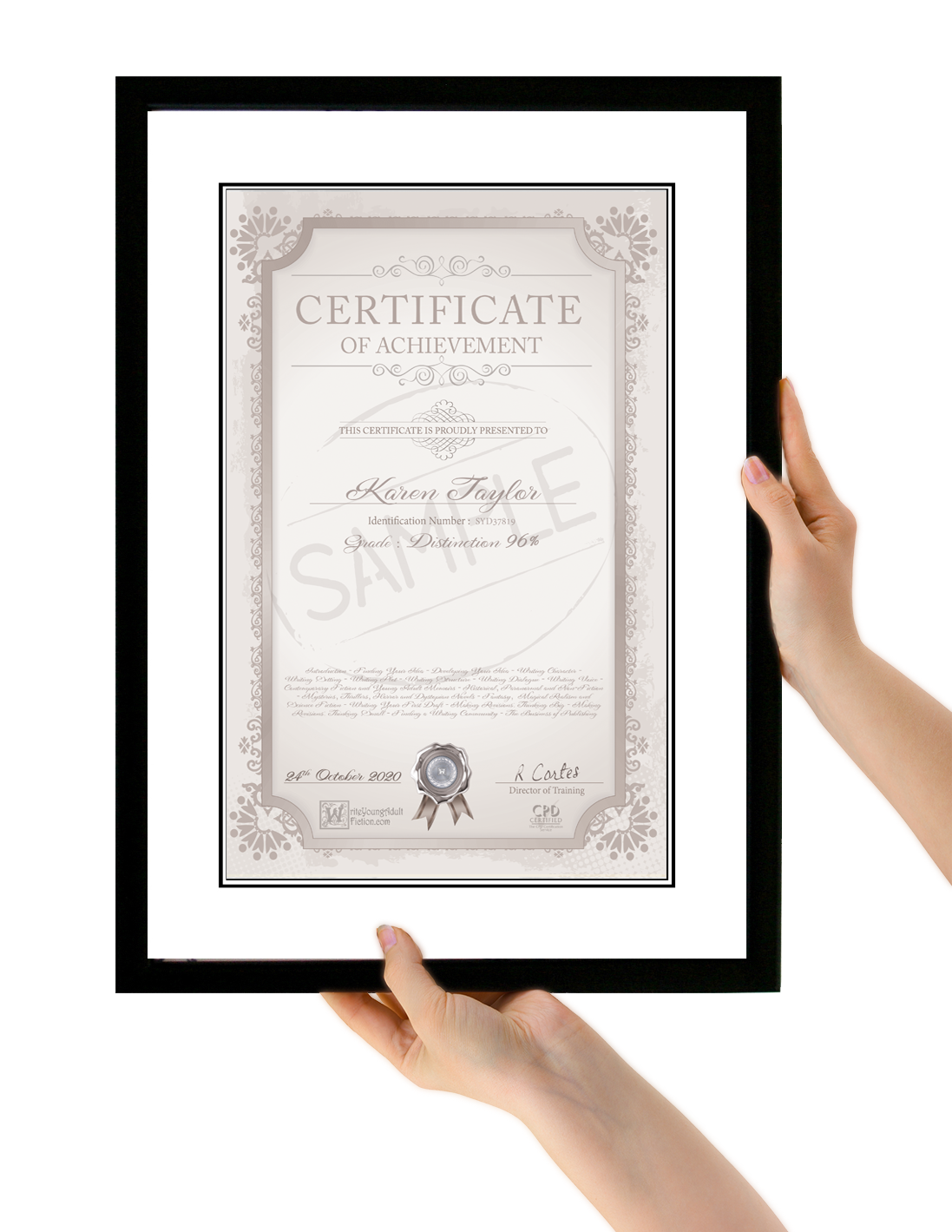 Pursue your passion, attract clients, enhance job prospects, advance your career.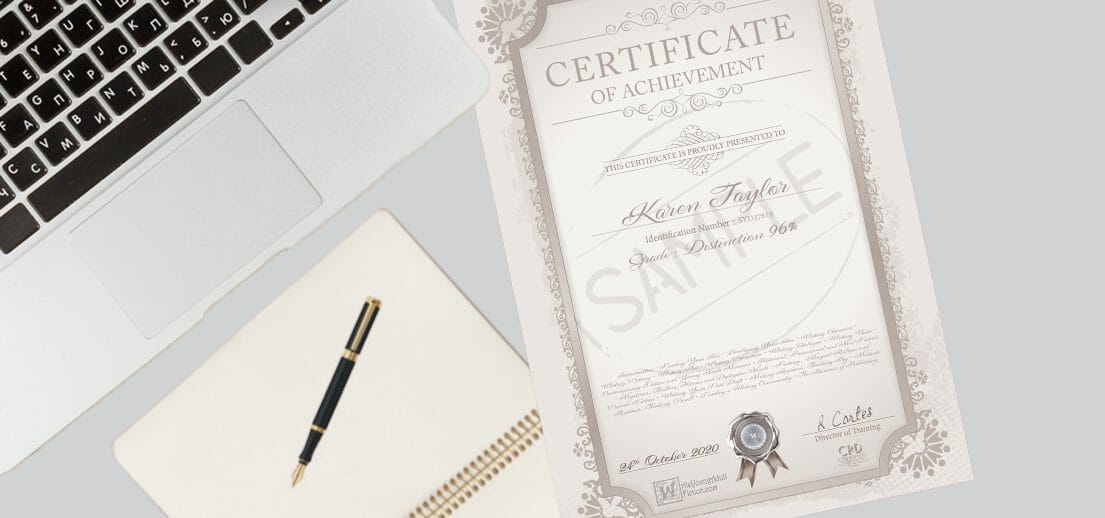 By taking this course you gain a genuine certification and the peace-of-mind assurance that the training you are receiving has met strict external quality criteria.
Passing the 'Write Young Adult Fiction' course is an achievement that not only gives you a huge sense of personal pride, but one that can also offer career advantages.
Many of our students have successfully used their certificates to standout at interviews, earn promotion and attract clients.
Showcase your expertise and credentials
On completion of this comprehensive young adult story writing course you will be awarded with a professionally designed, Certified Certificate of Achievement – printed with your name, grade, passing date and a list of all training modules completed.
Showcase your expertise and credentials
On completion of this comprehensive children's story writing course you will be awarded with a professionally designed, CPD Certified Certificate of Achievement – printed with your name, grade, passing date and a list of all training modules completed.


As a respected

certification provider you'll also be able to add your certificate to your LinkedIn profile with one-click, right from your course account.
You'll gain instant industry recognition and visibility.
Testimonials
Our Student Success Stories
'Write Young Adult Fiction' is a packed online course that teaches you step-by-step how to write page-turning Young Adult Fiction that gets published.
Below you will find a selection of Write Young Adult Fiction course reviews written by some of our students who have taken this course. All reviews are 100% genuine and have been collected and verified by ReviewTrust.com (an independent consumer protection organization designed to collect and display verified buyer reviews).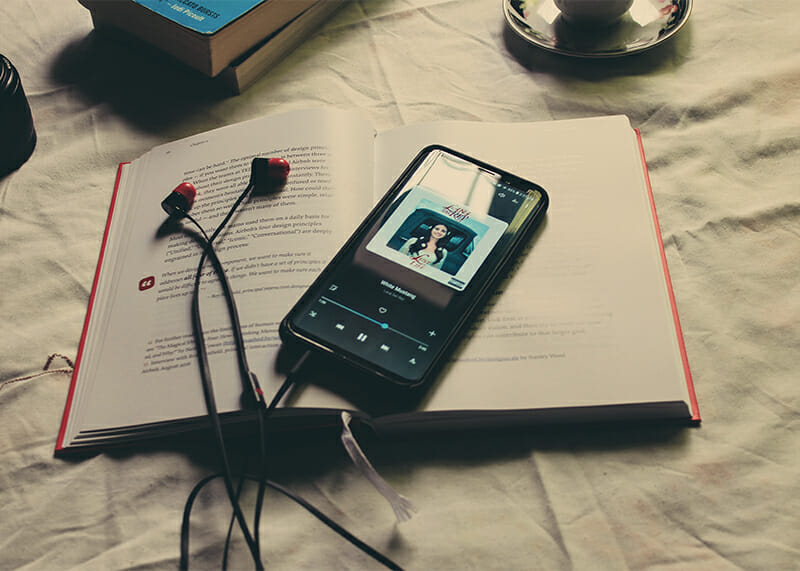 I couldn't recommend this course more highly. I have taken other extremely expensive courses with tutors etc and this far surpasses these. The detail and amount of information that you learn is phenomenal. Tips and ideas that have helped me and inspired me. If you are thinking of taking this course, don't hesitate. Its so worth it.
Just finished module 1 and enjoyed it more than I thought I would. I like that you can watch the videos without having to listen to any narrative and they are well set out and animated. There are a lot of useful tips for 'newbies' to avoid them making mistakes, all-in-all an excellent resource for a novice like myself.
A tremendous course that I was really sad to finish! I have learned so much about writing for kids thanks to this course and have so many ideas now swirling around in my head. I can't wait to get writing! Thank you Writestorybooks for delivering such a wonderful, professional and enjoyable course. The best I have studied.
This is a really excellent course for anyone who wants to write. It's easy to follow, well written, engaging and gives you lots of relevant information to help you plan your writing and start on a writing career. As a result of what i have learnt so far I shelved my original book and am now starting it again following the advice given in the course.
I do love this course and am using this one to edit my first YA novel. I completed the rough draft right before you released it, so perfect timing!
This is a well written, modern course that I thoroughly enjoyed! I have all of the courses from this company and they never fail to deliver – keep it up! 🙂
A wonderful course about writing YA books
This is a wonderful course about how YA books differ from regular fiction, what to avoid, what to emphasize, all kinds of tips I didn't know regarding teen character, dialogue, setting and all the things that go into a YA novel.
I've completed the first three modules so far, and they are much more in-depth studies than I anticipated. They immerse the student into quality story-telling techniques, using great examples from today's best novels. I'm getting tremendous value for my investment.
Love it as it's very descriptive, gives good illustration and is a valuable tool for all potential writers. Just completed module one! Looking forward to the rest..Due to my current work commitment, I am going a bit slower than expected. Thank you …It's a pretty amazing experience.
I am enjoying this course and I m learning new things everyday, I warmly recommend it. The company is very professional and whenever I encounter a problem or I have enquirers, they promptly reply with excellent customer service.
A lovely learning experience. I am so happy for making the decision to take this children's writing course! It was a far, FAR better course than I expected it to be and I was genuinely sad to complete the final lesson. Well done to all involved in this course
I'm still doing the course, but I've learned a lot so far. I've done other courses before, but none of them was so elucidative. Thanks for the amazing work you are doing to help writers like me hone their skills.
I have only recently started the course but the modules i have done are very good. I have learnt new things and it makes you think outside the box. I would highly recommend this course to everyone.
I am still working on the course, but I wanted to note that the way the material is presented is very engaging, and makes learning easier. I am also impressed at the amount of information presented, and in an easily-understood manner.
A lovely learning experience. I am so happy for making the decision to take this children's writing course! It was a far, FAR better course than I expected it to be and I was genuinely sad to complete the final lesson. Well done to all involved in this course
The course is well presented with the Website very professionally produced. The quality of course material is excellent and well prepared with really magnificent illustrations, and that includes the support material supplied to date. I have just completed the first module and look forward to completing the course as time allows. This brings me to my final point which is the advantage of being able to work on the modules with the flexibility of time. Thank you!
Douglas Brown
I found the course extremely enjoyable and informative. I have been considering writing a book for a while now but I'm pleased to have done the course first as it pointed out many pitfalls that I previously hadn't considered. The presentation was beautiful and made me want to dive into it just as I would a good book. I haven't put pen to paper yet but I certainly plan to and will do so with a great deal more confidence having learnt from the experts
Julie Holmes
I am thoroughly enjoying the course, I have just reached module 7 and am looking forward to each module as they come along. I find the course work interesting and I am picking things up when I am reading other books. Would recommend the course to anyone interesting in writing for children.
Fran Kendall
Doing this course was a nice experience. Everything was clearly explained with plenty of examples given and it inspired me not just to take the course but to actually start writing! There's only one step left now and that's finishing my book and get it published! Watch out for it! 🙂
Ben Piette
I am only up to module 6 but I am really enjoying studying this course and have managed to pass all the tests so far . Not bad for a 75 year old
Margaret Perrett
A great course, I'm enjoying the content and the way itis set out. Very glad I took the offer of the book too
Ann Lamont
A must do course
Hello, I have enjoyed taking part in the course,I have only done 3 parts so far. I am looking forward to finishing it shortly' It is so interesting the way it takes us through the different age groups,it makes me want to write for all the ages. Many good ideas in this course,I would advise all to join the course and who knows what is around the corner. I personally love it,hope you do to, regards, Maxine.
Maxine
I am working each chapter as I go, so I'm still very far from completion. I had started a children's story and didn't know where to go with it. The course is directing me with specifics…….plan, outline, set the stage, make it believable and accurate with details that researched, timely and engaging. I have never taken a specific writing course during any facet of my education, so this is a remarkably complex and complete journey….so far, so good!
Mary Heckler
I have started that course a month ago and I am really pleased with the content of it, it is full of very interesting professional advises, top tips, I found it easy to understand and to remember the important lines. I live in France it's so exciting to be able to learn in the comfort of my home and at my own pace
Farida Hafassa
Only on module 4 at the moment but loving the course. I find 1 hour a night works for me but you have so much flexibility it's great. The information against each module is clearly explained. I can't wait to learn the next bit. I would highly recommend this course, it is well laid out and easy to follow.
Sandra
The course is very informative however I miss not having an audio component to it. Also access is only given to a module after the test for previous module has been passed I don't like that I would rather have access to all the modules so I can read those that interest me first. Also course has some modules of no interest to me like writing screenplays. I would've liked it more if all modules focused on topics of interest to me like children's story books and non-fiction writing for children.
Naima Shaikh
Really good and interesting course on writing children's books. I thoroughly enjoyed the course and thank you for further inspiring me to continue to write.
Nina
I am loving this course. The website is user friendly and the modules well written. I'm am presently on module 5 and so far achieving 98% overall for the course. The multiple choice tests at the end of each module are well laid out, and you receive your results Straight away, no waiting around to see if you've gone wrong somewhere. So, extremely pleased with myself. The course content is well laid out and easy to understand, and love the fact I can even study off line. If anyone's thinking of studying this course, go for it you've nothing to lose and so much to gain.
I am only 1/3 the way through this course; however, it has already helped. I have gone back and revised as well as re-organized my writing. I am now using what I have learned as I continue to write and revise. I am so glad that I signed up for this course.
The course highlighted aspects of writing that I hadn't considered before. It was very informative and written so that anybody who signed up could easily understand. The downloads were an added extra. All round an enjoyable course.
I have taken many writing classes and published 24 articles in both local and national magazines and have found your course interesting, entertaining, motivating and full of insight. I find the material very well organized and well-thought out.
Inspiring!
I am really enjoying the course so far. It is well set-out and easy to work through, each module giving good examples and explanations, laced with some humour. I am feeling inspired to attempt writing but have learned that planning is key.
I would 100% happily recommend this course to anyone who is interested in writing for children. The information it provides is invaluable, especially to all those who are just new to writing like myself. Having passed the course and achieving the percentage I was aiming for : ) I am now working on my first book which I am "certain" would not have happened, had it not been for taking this course! I will continue on learning from the additional updated information that it offers to all its students and support that this wonderful site has to offer…Thank you so much for helping me achieve my dream!
Frequently Asked
About The Course
Do I need to attend any classes?
No. The course is entirely e-learning, which means that all modules, tests and resources are delivered to you online through our secure e-learning platform. There are no physical classes to attend. One of the great benefits of e-learning is that you can study the course online, during times convenient to you. Best of all, we give you full life-time access.
Do I need any computer or technical skills?
No. We have designed this course with the most technically challenged user in mind! If you can point and click a mouse (or touch and swipe the screen on your Smart Phone or Tablet device) then you can take this course.
Are there any age restrictions for registering?
The age range of our students varies significantly from school and college students, right up to senior citizens. The course content has been designed to accommodate anyone of any age and ability. However, in the interest of children's online safety we do have a minimum age requirement of 13 years. See our terms and conditions for more details.
Can you tell me who created this course?
WriteAcademy.com is the product of many hundreds of hours of work and experience by a world-class team of bona fide best-selling children's authors and online training experts.
Do I need any writing experience or qualifications?
No prior knowledge, experience or qualifications are required to take this course. The course has been designed for everyone from absolute beginners to keen amateurs; we have assumed nothing in advance. The language used is designed to be simple to understand and the course interface intuitive and easy to follow with no complicated jargon.
How long do I get access to the course for?
You get full, unrestricted life-time access to the course which you can access at any time 24/7. There are no time limits, no restrictions of any kind and no pressure whatsoever!
Are any books or manuals sent to me?
No, all learning is carried out via our secure E-Learn website, all the course content is online for you to access at any time 24hrs a day. The great benefit of e-learning is that you can study at home in your own time and at your own pace.
You can combine achieving professional standard training along with a qualification, in and around your job and family commitments. It is this level of flexibility that makes our e-learning course the ideal choice for most people. All you need is a computer or hand-held device with internet access to take this course.
Will this course be relevant to my country?
The Write Young Adult Fiction course has been created by a team of international best-selling children's authors, professional editors and established publishers worldwide.
The information, principles, techniques and strategies taught within this course are universal and therefore completely relevant to aspiring and published authors worldwide. Currently, we have students taking the course in more than 50 countries.
Frequently Asked
The Modules
What are the specific modules I will study?
You can learn more about each of the 18 modules within the course
here
. As part of Write Young Adult Fiction you also receive automatic access to additional areas of the site, such as our download area containing additional training materials.
Do I have to take any tests during the course?
Yes. We have developed an advanced self-assessment testing system designed to ensure an efficient and effective learning experience. At the end of each module there is a multiple-choice self-assessment test consisting of 10 questions (18 tests in total).
Each test has a minimum passing score which you must achieve before you can move onto the next module in the course. You can take each module test as many times as you like until you pass, at which point your passing results are recorded in our national database and contribute towards your final score. Our testing system assesses your answers and calculates your score instantly.
This means no more waiting days or weeks for an assessor to mark your results and get back to you, like other more outmoded courses.
How am I graded?
Your overall passing grade is calculated as you move through the course and complete each module test. Your final score is an overall average grade of all 18 module tests. Your final grade is then printed onto your pass certificate.
There are no time-limits for completing individual modules and no time limits for taking the tests. However, once you decide to start a test it must be completed in one go. You cannot stop a test midway through and return to it later, like you can with the course content. You can view your course history and your current overall grade at anytime during the course.
We're positive you'll find it a delightful, relaxing and effective way of learning.
What is LearnLock™ Technology?
LearnLock™ Technology has been scientifically developed by award-winning e-learn experts to 'lock' the course training in your cerebrum, which is the large, outer part of the brain that controls your reading, thinking, and learning.
Using a proprietary blend of expertly crafted content, stimulating imagery, subtle animation, color psychology, smart interactions, lively simulations, fun gamification, and practical quizzes, LearnLock™ Technology enables a typical learner to effortlessly absorb the course material incomparably quicker and easier than 98% of conventional online courses, which use basic text or video alone.
The result is not only a significantly more immersive, engaging and enjoyable learning experience but vastly enhanced retention and recall of key knowledge and skills.
Can I view the course on my Smart Phone or tablet device?
Yes! The course is fully compatible with all tablet devices such as iPads. This course has also been beautifully designed to work within any browser on a tablet, smart phone, computer or laptop.
Frequently Asked
Certification
Can you tell me more about the certificate I will receive?
Everyone who completes the course receives an attractive pass certificate which details all of the modules you have completed. Your certificate will indicate a percentage grade to show how well you have completed the test questions.
You will receive a self-printable PDF version of your certificate which you can download immediately on completing the final module of the course. A high quality, professionally printed edition is available on request.
What are your company's credentials?
As a Registered Training Provider and internationally accredited company, you have the assurance that our team have undergone rigorous quality assurance inspections, and have met stringent criteria and background checks to ensure that both our company and the training we deliver meet the highest standards.
WriteAcademy.com has also been awarded exemplary accreditation by CPD (Continuing Professional Development). The CPD Certification Service provides a formal, independent certification of organizations, materials and development activities. These certificates are commonly sought out by teachers, doctors and other professionals to further their career and credentials.
We are also a trusted training partner of schools, colleges and training institutes worldwide.
Have any students gone on to get published?
Yes! We have thousands of happy students, and many of them have gone on to achieve great things after completing our course. Check out our case studies page to see some of our student success stories.