How To Write Romance Fiction
Romance is the biggest selling genre of fiction. And writing a romance novel is a dream for many writers, yet few ever make that dream a reality.
Why? Most, burned out by family and work commitments, simply don't have the time or energy left to write. Others carry wonderful ideas around in their head but have no clue how to turn them into stories that readers will fall in love with.
Maybe you've looked at the bestseller lists and thought; 'If they can do it, why can't I?'
If this is you, then we understand exactly how you feel. There's nothing more frustrating than having a great idea for a romance story and seeing others achieve success, yet not knowing how to get started.
Whether you aspire to write a bestseller or simply find the motivation to put pen to paper, the Write Romance Fiction course gives you everything you need.
Chick Lit to Rom Com
Insightful, In-Depth Course
Write Romance Fiction is a brand new, beautifully designed 14-module certified course that has been developed by best-selling romance writers and bonafide industry experts.
You'll discover how to write chart-topping chick lit and romantic comedies, through gritty sagas, sweeping historicals, seductive short stories, smouldering erotica, right up to the latest how to get published techniques and beyond.
Write Romance Fiction takes you deep inside the workings of successful romantic novels, novellas, short stories, magazine articles, and anthologies. By the end of your training, you'll know exactly how to get started and what to do next – even if you're brand new to this genre.
Each module is laid out in a clear, step-by-step format that anyone can follow.
Breathe Life Into Your Characters
Full of Secrets
Discover How To…
Flat to Fabulous
Create Page-turning Romance
Write Romance Fiction gives you the know-how you need to supercharge your fiction in any genre.
You will uncover new techniques and strategies for crafting sizzling dialogue and creating strong, uncontrollable chemistry between your characters. You will learn how and when to ramp up the intensity in your stories. You will develop the enviable skill of being able to control and engage your readers' emotions and keep them flipping the pages addictively.
By the end of this course, your fiction will pack an emotional punch like nothing else!
Click the headings below
14 World-Class Course Modules
Introduction to Writing Romance Fiction
Module One is your introduction to the vast and exciting world of the romance fiction writer. We'll pinpoint exactly what Romantic Fiction is and why it's written. You'll gain an in-depth understanding of today's market and we'll reveal the five key decisions every successful romance writer makes at the start of their journey.
Throughout this module you'll also gain vital tips and techniques the professionals use for creating the time, space and energy to write a novel in and around your busy life. And much more! 
Finding your Genre
Romance is the world's biggest genre of fiction with many diverse sub-genres within it. In this cutting-edge module, you will gain a comprehensive understanding of the range of categories available to you in today's market, as well as how each genre is marketed to a specific reader.
By the end of Module Two, you will have identified the specific sub-genre of romance that is most suitable for you. You will have uncovered the shifting trends that have shaped romantic fiction throughout the years and you'll know how to use this intel to your advantage. 
Heroes and Heroines
In Module Three you'll discover techniques for transforming your hero and heroine from cardboard cut-outs to real-life characters that readers will fall in love with.
This vital module guides you in understanding what types of hero and heroine are most popular, and how to make them original, realistic and irresistible. You will also discover the common mistakes that most amateurs repeatedly make, with lots of fitting examples to illustrate each key learning point. 
Creating a Couple
To create any successful romance, your reader must believe in the relationship and want it to succeed. In this vital module, you will be setting off fireworks and creating the perfect couple for your romance story.
You'll discover how to create sizzling conflicts, drama and romantic tension that pulls your reader in and has them eagerly flipping the pages late into the night. 
Crafting Convincing Characters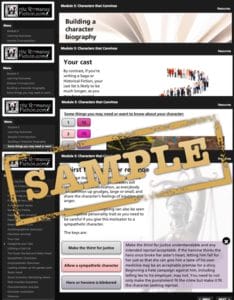 More rejections result from weak characterization than from any other reason. By the end of Module Five you will have learned the little-known, yet easily applicable techniques that best-selling romance writers use to create and develop characters that are three-dimensional, credible, and who can react in a believable way to any situation you put them in.
You'll learn everything from inventing names to character conflicts, and how to breathe life into any character. Weak characterization will never again be a problem for you after this comprehensive module.
Dialogue and Body Language
The ability to write good dialogue is central to producing compelling fiction. It is one of the major elements by which your story will stand or fall.
In Module Six you will learn everything you need to know about writing powerful dialogue and using body language like a professional.
You'll discover the techniques for manipulating your characters into telling the story for you through their actions, conversations and thoughts. You'll also be privy to lots of carefully chosen, real-life examples of good and bad dialogue in romance fiction today and much more.
Viewpoint and Voice
In Module Seven you will discover the crucial differences between viewpoints and how to use them to get the most out of your characters.
You will also create your 'author voice' and you'll learn how to make your readers chuckle using the tricks of the comedy trade. You'll also learn the 'humour' mistakes most amateurs make that guarantee rejection!
Throughout this module, we give you lots of hand-picked examples that illustrate each key learning point so that you'll know exactly what to do – and what not to do!
Setting
In Module Eight you will uncover expert techniques for creating a stunning setting that will whisk away your readers and submerge them into your story's surroundings.
You will learn the correct way to use the senses in your writing (most beginners get this completely wrong). You'll know how to efficiently research and arrange your material like a true pro before you even put pen to paper.
Throughout this module, you'll also be privy to lots of eloquent, hand-picked examples that clearly illustrate each key learning point.
What's the Plot? Part I
The plot is the backbone of your story. Without a plot, you don't have a story to tell. Many amateur romance writers end up with a weak or implausible plot that makes their readers give up, with loath or frustration.
In Module Nine you will discover how to develop your most titillating ideas and turn them into exhilarating plots readers will adore.
What's the Plot? Part II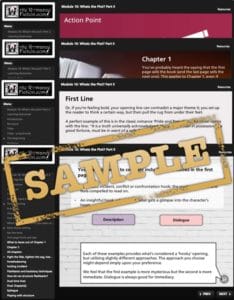 In Module Ten, we break things down even further by looking at the written components that make up your plot.
By the end of this module, you will know how to create a successful story structure, how to start your story and create a killer first line that sucks your readers in, and then keeps them turning the pages.
You will know the steps to make a winning first chapter and you will uncover the techniques for creating appealing titles that entice your readers. 
Writing Erotic Fiction
Sex is a part of romantic writing, yet most writers get sex so wrong. In Module 11, you will learn the art and craft of writing everything from sweet romance to sizzling erotica!
By the end of this module, you will discover what makes your readers tick, understand the type of sex you should write, how much sex is expected from your chosen genre and much more. Hand-picked examples, from the suggestive to the explicit, are used throughout.
The Essential Art of Self-Editing
In Module Twelve, you'll discover the crucial skills needed to get your first draft ready.
You'll learn how to use vivid verbs like the professionals, to bring your writing to life and you'll discover our Manuscript Preparation process.
Finally, we'll reveal the social media marketing techniques used by savvy best-selling romance writers. Not to be missed! 
Getting Your Romance Published
You've written your first romance, now it's time to take the plunge! In Module Thirteen, we will delve into the publishing world and walk you through the entire process of getting your romance short story or novel published using our proven and time-tested process.
Whether you choose to approach traditional publishers or opt for digital e-publishing, it's all covered in this packed module. We'll guide you around the common pitfalls that most beginners fall into. We'll show you how to work with editors and agents, and we'll reveal the red flags to watch out for. This is a vital module that will quickly convert you from rank amateur to a respected author. 
The Business of Romance Writing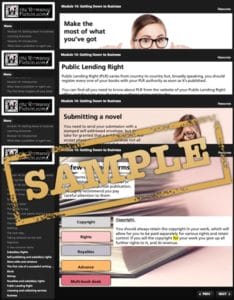 Module Fourteen prepares you to become a published author as you learn to submit your manuscript with confidence and professionally handle what comes next; from sole-destroying rejection letters to publishing deals.
You'll discover the tips and tricks to self-promotion and you'll become an expert in the steps of publication. This extensive module covers the essential, yet rarely discussed business side of romance that successful writers need to know.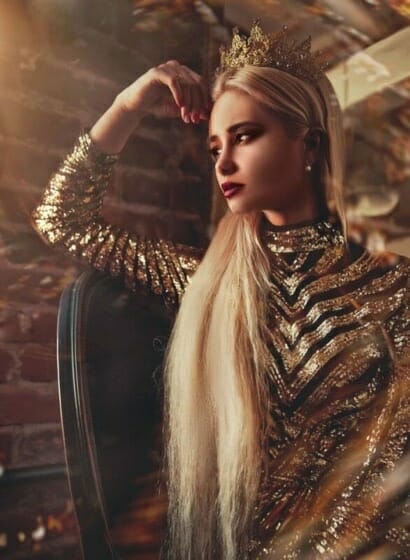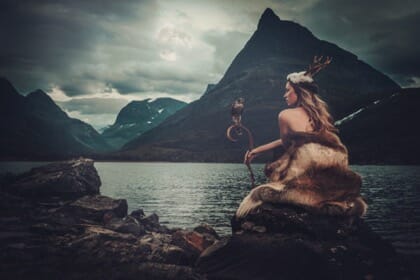 Easy to Follow
Master Your Craft
Through Write Romance Fiction, you are being handed the keys to success in this exciting and lucrative industry by bonafide bestselling authors. In this course, we are giving you proven instructions for writing high-quality romance fiction that keeps readers hooked until the very last page – delivered in an enjoyable, easy-to-follow format from your computer, tablet or Smart Phone.
Whether you're a newcomer to romance or a professional author, using the know-how and behind-the-scenes strategies contained within Write Romance Fiction, you will be joining an elite group of smart, savvy and successful romance writers who have achieved success in this hugely popular genre.
Creative Content
Each Module Is Full of…
Imaginative
Ideas & Inspiration
Vivid
Examples & Excerpts
Lively
Stories & Suggestions
Exquisite
Delivery & Design
Beat The Burden
Pressure-Free Learning
We can't promise you a six-figure publishing deal. But, we can guide you along the right path. From the very beginning, we will unleash your natural creativity and allow your imagination to soar free
All you need is a computer, smartphone or tablet device to get started.
With the in-depth, imaginative and engaging guidance of this course combined with the world-class development team behind it, you could be the next best-selling Romance author.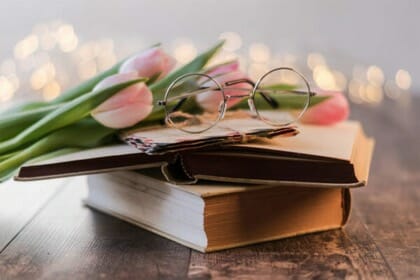 Starting is simple
All You Need Is…
Any Device
With Internet Access
Suitable for all
No Prior Experience
Ambition
A Passion for Writing
Buy the Write Romance Fiction Course Today and get a
FREE

Printed Course Textbook (Worth )
LOW STOCK: Only

121

75

 Copies Available!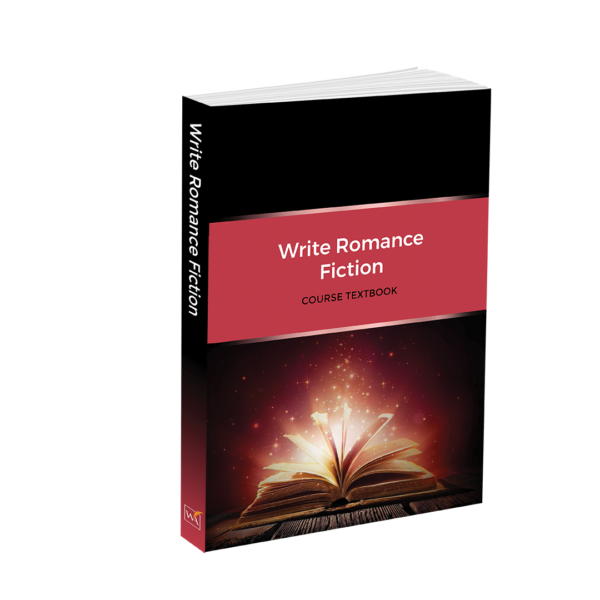 The printed course textbook contains the full online course content along with exercises, action points, and fill-in-the-blanks templates.
This means you have nothing to download or print and you can write directly into the textbook as you work through the course.
You'll learn romantic fiction writing even quicker and easier and you'll have a wonderful guide to refer to whenever you're crafting your next bestseller!
Take advantage of this incredible offer…
Buy the Write Romance Fiction course and you'll get the printed course textbook shipped to your door absolutely FREE!
Here's what you are getting today:
✔

14 Module Romance Writing Course

✔ FREE TEXTBOOK (worth )

✔

Writing Action Points

✔

Printed Certificate of Achievement

✔

Lifetime access

✔

30-Day Money-Back Guarantee
Only:
What Our Students Say
Don't Take Our Word For It…
Everyday we receive messages from grateful and delighted students telling us how their ability, confidence and lives in general have been
transformed
because of this course.
Reviews
like these (verified by TrustPilot):
Frequently Asked
About The Course
Do I need to attend any classes?
No. The course is entirely e-learning, which means that all modules, tests and resources are delivered to you online through our secure e-learning platform. There are no physical classes to attend. One of the great benefits of e-learning is that you can study the course online, during times convenient to you. Best of all, we give you full life-time access.
Do I need any computer or technical skills?
No. We have designed this course with the most technically challenged user in mind! If you can point and click a mouse (or touch and swipe the screen on your Smart Phone or Tablet device) then you can take this course.
Are there any age restrictions for registering?
The age range of our students varies significantly from school and college students, right up to senior citizens. The course content has been designed to accommodate anyone of any age and ability. However, in the interest of children's online safety we do have a minimum age requirement of 13 years. See our terms and conditions for more details.
Can you tell me who created this course?
WriteAcademy.com is the product of many hundreds of hours of work and experience by a world-class team of bona fide best-selling children's authors and online training experts.
Do I need any writing experience or qualifications?
No prior knowledge, experience or qualifications are required to take this course. The course has been designed for everyone from absolute beginners to keen amateurs; we have assumed nothing in advance. The language used is designed to be simple to understand and the course interface intuitive and easy to follow with no complicated jargon.
How long do I get access to the course for?
You get full, unrestricted life-time access to the course which you can access at any time 24/7. There are no time limits, no restrictions of any kind and no pressure whatsoever!
Will this course be relevant to my country?
The Write Romance Fiction course has been created by a team of international best-selling romance authors, professional editors and established publishers worldwide.
The information, principles, techniques and strategies taught within this course are universal and therefore completely relevant to aspiring and published authors worldwide. Currently, we have students taking the course in more than 50 countries.
Frequently Asked
The Modules
What are the specific modules I will study?
You can learn more about each of the 14 modules within the course
here
. As part of Write Romance Fiction you also receive automatic access to additional areas of the site, such as our download area containing additional training materials.
Do I have to take any tests during the course?
Yes. We have developed an advanced self-assessment testing system designed to ensure an efficient and effective learning experience. At the end of each module there is a multiple-choice self-assessment test consisting of 10 questions (14 tests in total).
Each test has a minimum passing score which you must achieve before you can move onto the next module in the course. You can take each module test as many times as you like until you pass, at which point your passing results are recorded in our national database and contribute towards your final score. Our testing system assesses your answers and calculates your score instantly.
This means no more waiting days or weeks for an assessor to mark your results and get back to you, like other more outmoded courses.
How am I graded?
Your overall passing grade is calculated as you move through the course and complete each module test. Your final score is an overall average grade of all 18 module tests. Your final grade is then printed onto your pass certificate.
There are no time-limits for completing individual modules and no time limits for taking the tests. However, once you decide to start a test it must be completed in one go. You cannot stop a test midway through and return to it later, like you can with the course content. You can view your course history and your current overall grade at anytime during the course.
We're positive you'll find it a delightful, relaxing and effective way of learning.
What is LearnLock™ Technology?
LearnLock™ Technology has been scientifically developed by award-winning e-learn experts to 'lock' the course training in your cerebrum, which is the large, outer part of the brain that controls your reading, thinking, and learning.
Using a proprietary blend of expertly crafted content, stimulating imagery, subtle animation, color psychology, smart interactions, lively simulations, fun gamification, and practical quizzes, LearnLock™ Technology enables a typical learner to effortlessly absorb the course material incomparably quicker and easier than 98% of conventional online courses, which use basic text or video alone.
The result is not only a significantly more immersive, engaging and enjoyable learning experience but vastly enhanced retention and recall of key knowledge and skills.
Can I view the course on my Smart Phone or tablet device?
Yes! The course is fully compatible with all tablet devices such as iPads. This course has also been beautifully designed to work within any browser on a tablet, smart phone, computer or laptop.
Frequently Asked
Certification
Can you tell me more about the certificate I will receive?
Everyone who completes the course receives an attractive pass certificate which details all of the modules you have completed. Your certificate will indicate a percentage grade to show how well you have completed the test questions.
You will receive a self-printable PDF version of your certificate which you can download immediately on completing the final module of the course. A high quality, professionally printed edition is available on request.
What are your company's credentials?
As a Registered Training Provider and internationally accredited company, you have the assurance that our team have undergone rigorous quality assurance inspections, and have met stringent criteria and background checks to ensure that both our company and the training we deliver meet the highest standards.
WriteAcademy.com has also been awarded exemplary accreditation by CPD (Continuing Professional Development). The CPD Certification Service provides a formal, independent certification of organizations, materials and development activities. These certificates are commonly sought out by teachers, doctors and other professionals to further their career and credentials.
We are also a trusted training partner of schools, colleges and training institutes worldwide.
Our Promise To You
Write Academy stands behind every course with an iron-clad 30-day money-back guarantee. If for any reason (or no reason at all) within 30-days you decide to cancel your course, then our support team will happily provide you with a refund in full. No hassle. No questions asked. You are completely protected.
100% Satisfaction
|

Zero Risk

|

Guaranteed