The Writer's Guide to Social Media
Today we are talking about a topic that intimidates many writers and illustrators, social media. Good news! It doesn't have to.
 The key is to choose the platform that is most enjoyable to you. The one you don't mind spending time on and fosters authentic interactions. Forcing yourself to use a platform that you don't enjoy will end in wasted effort. If you're not happy, authentic, or consistent, your followers will notice. Your platform won't grow and leave you screaming into the void and frustrated. So if you don't like it, you don't need it.
But there are many different platforms; how do you know which one is right for you? In this guide, we dive into the most popular social media platform so you can find the right platform for you.
Before we jump into the individual platforms, let's take a brief moment to go over the 'why'. Social media is an important tool at any stage of the journey.
If you're pre-published, social media can help you discover new books in your niche that can serve as mentor texts or comp titles.

If you're launching a book, social media can help generate buzz around your book with cover reveals, pre-order campaigns, live readings, blog interviews, and Giveaways.
Not to mention the benefits of connecting with the writing/illustrating community. Writers that are just beginning have access to writers that have been publishing for years. The social media platform that is best for building communities is Facebook.
Facebook
Facebook is different from the other platforms this article explores in that it allows you to create an author page. This page is separate from your personal profile and allows users to follow your page rather than be added as a friend. This helps keep your personal and business life separate and is especially helpful if you write under a pen name.
There are many functions on Facebook that writers can leverage to connect with their audience. You can create an event that comes in handy for book launches. The event function allows users to RSVP and sends them reminder notifications as the event gets closer. Events can be for in-person or virtual events. For virtual events, you can utilize Facebook's live streaming function for read-aloud or questions and answer sessions or link to a third party site like Zoom.
Users can create or join groups. A group is a place for users with a common interest to come together. There is a group for just about anything. Whether you're a beginner looking for writing advice or a seasoned author looking for promotion tips, there is a group for that. If you are writing a self-help title, creating a group can be a great place to foster a community of individuals who would benefit from your content.
There are some downsides to using Facebook. Facebook does not like users linking to outside pages in their posts and will decrease the potential reach of that post. This means a decrease in visibility of links to blog posts, pre-order links, etc.
Facebook is owned by Meta. They also own the next platform on our list, Instagram.
Instagram
Instagram is a photo and video-based platform, and is mostly designed for phone use. Although you can now post pictures from your computer, you can only make reels and post to IGTV from your phone. Instagram utilizes hashtags to increase the visibility of a post. The more relevant the hashtags you apply to the end of your post, the better.
The platform works best for illustrators who are constantly working with a visual medium. The visual media aspect can sometimes be difficult for writers. Taking or creating images to post can be time-consuming. If you choose to create your own images, Canva.com is a great site for making images. It is user-friendly, and writers can create visually appealing content with no graphic design experience. They also have a vast library of free stock images built-in.
Writers who review a book on their blog fare well on the platform as there is a large book review community on Instagram under the #bookstagram hashtag.
The video focus does work well for a book read aloud via the stream live function or pre-recorded on IGTV.
Instagram is currently the only platform that does not allow outside links on posts. They do allow one link in your profile bio. A way around this is to utilize a third-party site like Linktree.com. Linktree allows you to create a landing page where your followers have the option to click on multiple links.
Twitter
Twitter is great for interacting with a community of other writers/illustrators. Unlike the other platforms mentioned in this article, Twitter limits posts to 240 characters. Not to worry, if you have something a bit longer to say, you can thread multiple tweets together to give you a bit more writing real estate. Like Instagram, hashtags help connect your tweet to audiences. Unlike Instagram, you want to be selective of the hashtags used, as too many in a tweet seem off-putting.
Since Twitter allows a quick expression of ideas to followers, many publishing professionals utilize the platform making things like an agent's wishlist more accessible.
One of Twitter's newest additions is Twitter spaces. This function allows you to live stream audio and host discussions with other Twitter users.
A slight inconvenience for writers is the lack of an edit button. If you find a typo after posting a tweet, your options are to either delete and repost or let it be. Unfortunately, deleting the post will also delete any likes with it. So, if you choose to delete and repost, it is best done before too many people see it.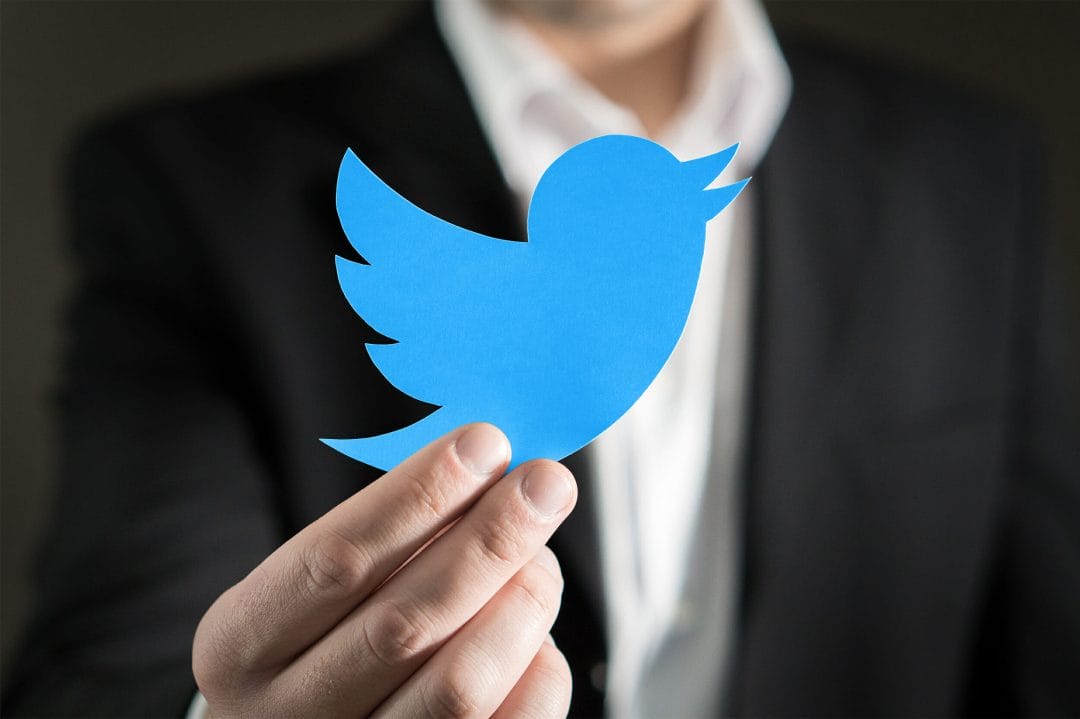 Tik Tok
TikTok is a video-based platform where short videos set to sound clip do well. Like the other social media platforms in this article, TikTok users discover videos through the use of hashtags and the specific algorithm. Videos that use a trending sound tend to get more traffic.
TikTok attracts a younger audience due to the short length of the videos.
There is a steadily growing Booktok community on TikTok that could easily become the literary hub of the future.
Get the Most out of Social Media
Make sure you create your profile with a professional-looking picture and short bio. This does not need to be a headshot taken by a photographer, but it should be a clear image with good lighting. If your name is already taken, try to include writing/illustrating keywords right into your handle. Don't forget to add the word writer or illustrator to your profile bio. This makes it more likely that other writers and book bloggers will follow you.
Don't spend all your time on your page. Be sure to follow other authors and like their posts. You'll get the best engagement when you engage, as well. Follow other accounts, like and comment on their posts, and build connections. It can take time to build an audience, so try not to get caught up in the numbers. They will grow in time.
Choose your brand and know your audience. This will look different depending on your goals. Pre-published writers will have different goals than writers with a book launch. Part of building that brand is deciding what type of content you want to post. Some questions to ask yourself are:
Are you sharing tips and tricks intended for other writers or are you sharing snippets of your writing to attract readers and build a fan base?

How often do you want to post? (Schedule these ahead of time if possible) It's important to be consistent in the type of content you post and how often you post it.

How much are you willing to spend on social media ads? (if any)
Creating content should be easy. Using sites like Canva.com help writers easily create visually appealing content with no graphic design experience. With the option of using pre-made templates or starting from scratch. They even have free stock images built into the platform. But creating content doesn't come naturally to everyone, and some writers find it time-consuming. If creating content isn't something you enjoy doing, consider outsourcing it.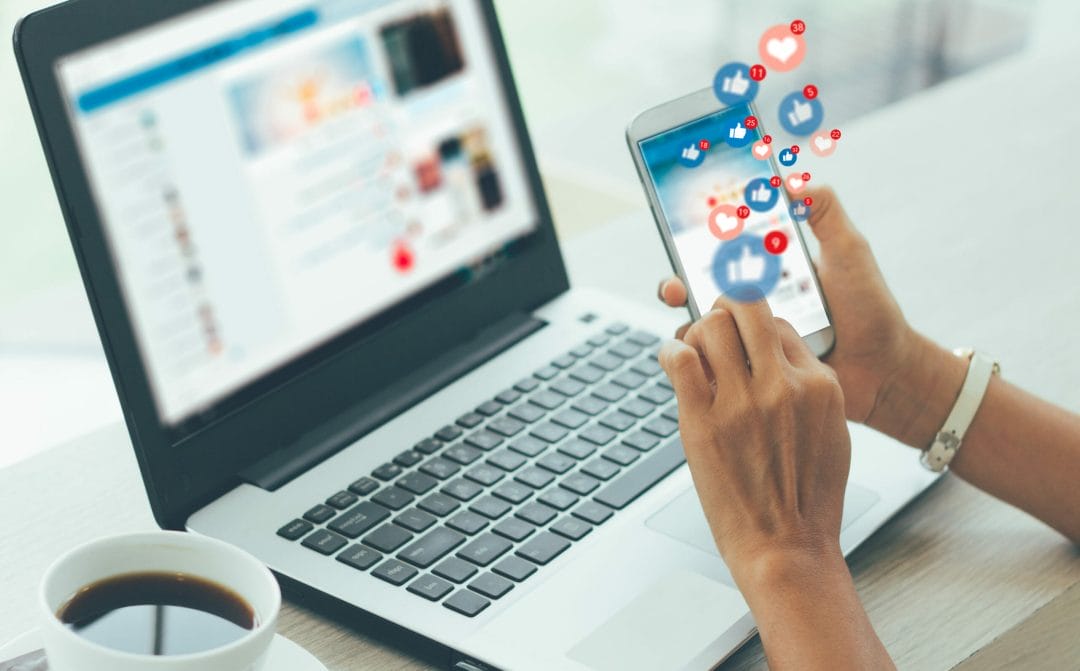 Conclusion
Once you know what you hope to get out of Social media it can be your best friend. The best way to start using social media is to take the leap and dive in.
Did you find this post helpful?
Let us know on Facebook or Twitter. If you enjoyed this blog, check out our post on using Pinterest to plan your story titled, Pinterest for Writers.
Thank goodness it's Friday, WA Community, and not just because it's the start of the weekend. Friday's have us happy dancing because that's when we announce the new #WeekendChallenge prompt. The #WeekendChallenge is an opportunity to write a 100-word entry based on a...
Subscribe to our mailing list
Be the first to find our about our newest blogs, offers and news from Write Academy!