How to Win a #WeekendChallenge
Thank goodness it's Friday, WA Community, and not just because it's the start of the weekend. Friday's have us happy dancing because that's when we announce the new #WeekendChallenge prompt.
The #WeekendChallenge is an opportunity to write a 100-word entry based on a prompt of the week. The goal of the challenge is to be inspired, practice your craft, and share your work with the writing community. The prompt is often a person, place, or thing and varies from week to week. You can find the prompt on your Write Academy dashboard, through a weekly email, or our social media pages.
HOW TO PARTICIPATE:
We collect entries on our social media pages and the WA Story Gallery Friday through Monday evening. (The Story Gallery is a WriteStoryBooks Member benefit and guarantees feedback on your entry from other students as well as the writing tutor.) The challenge is open to the public however you must be a Write Academy student to qualify as a winner.
We announce the winner every Tuesday and post the winning entry on both the Write Academy dashboard and social media pages. Choosing a winner is meant to encourage and present a learning opportunity for other students. 
While we don't recommend adding pressure to your writing by thinking about winning, some may find it helpful or comforting to know what we look for when selecting a #WeekendChallenge winner. We look for the 'thing' that sets an entry apart from the others. However, that thing can be one of many different things. Here are a few examples of some things we think can set your story apart.
WHAT DO JUDGES LOOK FOR:
Original Concept – An original story is a unique narrative or fresh interpretation of a familiar concept. Is the prompt interpreted in a fresh way? Does the story feel unique or is it too similar to a story that is already written?
Story Structure – A format that feels unique to the story can enhance the reader's experience and help set your entry apart. How is the story told? Is it an epistolary story told in letters or text messages? Is it a cumulative story, adding repeating plot elements and characters in the text as the story progresses until the whole structure topples? Or a parallel structure that presents two stories at once in a mirroring fashion? Often, these two stories come together at the end to create a powerful, unified conclusion.
Lyrical Language – Lyrical writing is writing that is song-like, poetic, or deeply evocative. Using poetic techniques in your prose can help with conciseness, rhythm, figurative language, and imagery.
Word Choices – Word choice is an essential part of writing, and learning to use better word choice can improve your creative writing! Does the entry utilize strong verbs instead of weak verbs? Does every word enhance the story, or do filler words distract from the story?
Strong dialogue – Dialogue is the closest we can get to showing the reader the story rather than telling them about it. Does the dialogue capture the natural cadence of language? Does the dialogue match the age and personality of the character? Does each character have their own unique voice, or do they sound similar?
Character – Character development is the process of building a unique, three-dimensional character with depth, personality, and clear motivations. Is the character memorable? Do they leap off the page?
Details – Details help you create or show everything from your story's setting to character descriptions or character feelings. This is where the quote, 'Show, don't tell' comes into play. Do the details feel natural to the story, or do they feel like a dump of information? Does the entry invoke more than one of the reader's senses?
While you always want to try and submit grammatically correct work. For many reasons, perfect grammar is not one of the deciding factors in choosing a #WeekendChallenge winner. One of those reasons is to be inclusive of writers of all levels and cultures, especially those who have a primary language other than English.
Instead, we focus on elements that make up a good story. After all, no one has ever fallen in love with a book because it was punctuated perfectly. We fall in love with characters, relationships, settings, etc.
CONCLUSION:
You may find that some prompts resonate with you more than others, and that's okay. Jump in whenever you feel inspired. We'll be ready to read your entry when you are.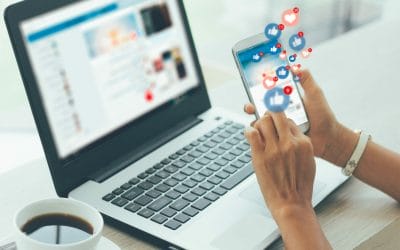 Today we are talking about a topic that intimidates many writers and illustrators, social media. Good news! It doesn't have to.  The key is to choose the platform that is most enjoyable to you. The one you don't mind spending time on and fosters authentic...
Subscribe to our mailing list
Be the first to find our about our newest blogs, offers and news from Write Academy!