Is Your Story Difficult For Children To Read?
Children's Literary Milestones from Kindergarten to Sixth Grade
In writing for children, there is a lot of pressure when choosing words. There is the pressure for the words to be active versus passive, to show not tell, and to keep your verbs in one tense. In addition to that, is choosing words that your intended age group will comprehend and be challenged by. As a children's writer your words must not only tell an engaging story but also inspire confidence in the reader.
This post looks at the literary milestones of children from kindergarten to sixth grade. 
Kindergarten/ Reception
An adult often reads stories to children of this age. Children begin to listen carefully when being read to with most stories holding their attention for ten to fifteen minutes. Children may pretend to read by using the pictures to imagine the story.
They can match each letter to the sound it represents and identify the beginning, middle, and ending sounds. They can identify words that rhyme and repetition is empowering to the child. Children of this age can answer who, what, where, when, and how.
First Grade
Simple sentences from five to six words in length are common for children this age. At this age, children can count the number of syllables in a word. Stories are usually under 500 words and it is very common to find stories as short as 100 words.  Children begin to recognize each letter in the alphabet and its corresponding sounds. Some children may struggle with letter sounds at this age; rhyming books can help with this.
Second Grade
The main character should match the age of the reader or slightly older. Children can recall facts and details from the story. They use context clues to sound out and understand unfamiliar words. They also begin to understand humor in the text. Children begin to think ahead while reading and predict how the story will end. The sentence length remains similar to stories for first graders but now varies up to ten words. Stories are usually around 1,000 to 1,500 words.
Third Grade
Children are now reading on their own and can decode most words. Hyphenated words are recognizable as well as prefixes, suffixes, and root words. Titles become important as children at this age begin choosing their own books. 
Fourth Grade
Children are now entering into the middle-grade genre. Stories are usually 20,000 to 40,000 words. They can now understand similes, metaphors, and other descriptive devices. Sentences vary in length from ten to twenty words. Series tend to do well with children of this age.
Fifth Grade
The plots become more advanced and children can identify symbolism in the text.
Sixth Grade
Books for children in sixth grade tend to range from 25,000 to 55,000. This age group uses adult vocabulary as readers at this age begin to lean into the young adult fiction genre. Readers now have longer attention spans and stories tend to have details that are more descriptive.
Resources
The Children's Writer's Word Book is a go-to word guide for any children's writer's bookshelf. Written by Alijandra Mogilner and published by Writer's Digest Books, Children's Writer's Word Book contains word lists grouped by grade as well as a thesaurus with the grade level listed for each word. This comes in handy if you have a difficult word and need to find one that is better targeted to your age group.
The Lexile® Framework for Reading has a Lexile Analyzer. The analyzer is on the web and you can paste text up to 250 words for free to analyze the reading level. The Lexile Framework ranges from below 0L (early readers) to above 2000L (advanced readers). They recommend a reading "sweet spot" of 100L below and up to 50L above their current reading level. The framework is also available for Spanish readers.
A Google search for the term 'vocabulary list' in addition to the grade of your story will yield many results, each list filled with words taught in those grades.
Look for books similar to yours. Check to see what age range they are labeled as. Some books have this information in the small print on the copyright page. If it is not printed, you can Google search the book titles. The publisher's website tends to list the intended age ranges, as does Amazon. The publisher's website is also a great place to see which themes they highlight from the story.
Conclusion
At the end of the day, literary milestones should never get in the way of telling a great story. Words can be changed and an editor can help with some of this, but it is good to have a general sense of what works for your age range and what just doesn't belong.
Did any of the grades surprise you? Let us know on Facebook or Twitter. If you enjoyed this blog, check out our post on voice titled Active vs. Passive Voice: What's the Difference?
Read our Latest Articles for Writers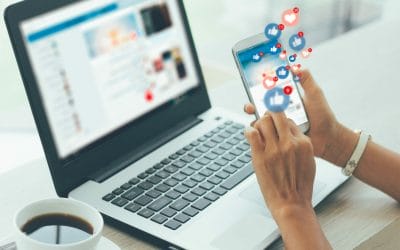 Today we are talking about a topic that intimidates many writers and illustrators, social media. Good news! It doesn't have to.  The key is to choose the platform that is most enjoyable to you. The one you don't mind spending time on and fosters authentic...
read more
Subscribe to our mailing list
Be the first to find our about our newest blogs, offers and news from Write Academy!