10 New Children's Books to kick-start your 2016
Here at Write Story Books, we have trawled through the World Wide Web for a sneak peek at what children's books you'll definitely be excited to read in 2016!
Jolly Foul Play by Robin Stevens
This is Robin Steven's fourth instalment to the A Murder Most Unladylike Mystery series. This book is targeted at readers aged 9 – 12 years, but even adults are known to adore the series.
Returning to Deepdean for a new school term, a murder is committed on Bonfire Night, and the unfortunate victim happens to be Elizabeth Hurst, the new Head Girl.
Daisy Wells and Hazel Wong are thrown into solving the murder of the unpopular head girl, but will it be at the cost of their own friendship?
This title will be released on the 24th March 2016.
The Hidden Oracle by Rick Riordan
This is the awaited first book in Rick Riordan's new series, The Trials of Apollo. If you enjoyed Percy Jackson & Heroes of Olympus, you won't be disappointed with this latest swashbuckling series.  This novel is recommended for children of 9 – 11 years, but some disagree and say that the age range can go up to teens of 14 years.
The book begins with a god named Apollo, who has been cast down from Olympus by his enraged father, Zeus. Apollo lands in the city of New York as an ordinary teen boy. He's lost his god-like powers and feels weak and lost.
He has to make a plan to regain his father's affection. But he has to be cautious, as there are many monsters, mortals, and fellow gods that would love to see Apollo disappear indefinitely.
This new series will kick-start by releasing 'The Hidden Oracle' on the 3rd May 2016.
The Dinosaur That Pooped Daddy! by Tom Fletcher & Dougie Poynter
This is a shortened board book entry to the humorous The Dinosaur That Pooped… collection. For ages 0 – 3 years, but may be enjoyed by older children who favour the collection.
This is a counting book, and the characters Dino and Danny are counting down from ten to one while they are looking for Daddy's hiding place.
But then Dino's tummy begins to rumble, what could that be?
This will be released on the 5th May 2016.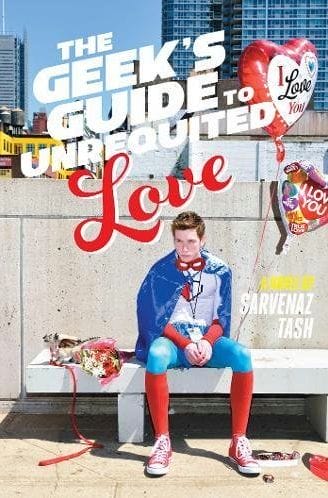 The Geek's Guide to Unrequited Love by Sarvenaz Tash
This is a Young Adult fiction novel that sounds both quirky and humorous just from the title.
Graham has a best friend Roxy; they first met when he moved into her neighbourhood eight years previous. She asked him which Hogwarts house he'd be sorted into and Graham fell instantly in love.
Now they're sixteen and still best friends. Their mutual love of Harry Potter has now evolved in to a passion for comic books. Graham comes up with the perfect plan to confess his love to Roxy, which involves Comic Con and the creator of their all time favourite comic book, The Chronicles of Althena. But it's not as easy as it seems, and Graham comes to the conclusion that fictional love is a lot less complicated.
This sure-to-be-hit is out on the 14th June 2016.
Rent A Bridesmaid by Jacqueline Wilson
If you're an avid fan of Jacqueline Wilson, then you'll be excited to know a new edition to the extensive Wilson collection is coming in 2016! Not much is yet known about this book, and as you can see the cover design has not yet been confirmed. But if her previous books are anything to go by, we are sure this will be another success for Wilson, who never fails to disappoint.
The age range of this book has not yet been released, but Wilson usually aims her novels at children who are around 9-12 years.
The book is being released on the 5th May 2016 and we think it's definitely worth making a note of in your diary!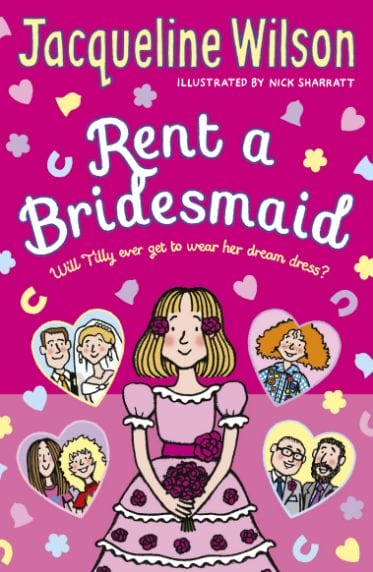 How to Find Gold by Viviane Schwarz
The award winning illustrator and author, Viviane Schwarz, has created another innovative picture book to hit the shelves in 2016. The age range of this book is 2 – 6 years.
Anna and Crocodile are hunting for gold, but it's not an easy task. It's very dangerous as a-matter-of-fact, and needs careful planning. Anna has to pick up Crocodile, to make sure she is strong enough to carry all the gold. They also have to practise their secret-keeping faces. And lastly, they must sketch the whole of the world and add an X that marks the spot.
After all this planning, they can finally set sail on their boat and begin their adventure.
This is a brilliant story full of adventure, humour, and two unforgettable characters. This will be out on the 7th January 2016.
Geek Girl: Head Over Heels by Holly Smale
This is the fifth book of an awarding winning, best-selling series. It's been very much anticipated by a huge following of fans, eager to delve in to the latest instalment. This series is aimed at 11 – 14 year olds.
If there's anyone who knows that Duck-Billed Platypuses don't have stomachs, or there's only one flag in the world featuring a building, or that fourteen squirrels were once detained as spies, it's Harriet Manners. She now knows something else, how to plan out her life.
When there is a hint of romance, Harriet is determined to keep it alive. But no one else seems to want to follow along with her life plan, and she is now left wondering if she has pushed a little too hard?
This sequel will be appearing on the shelves on the 28th July 2016.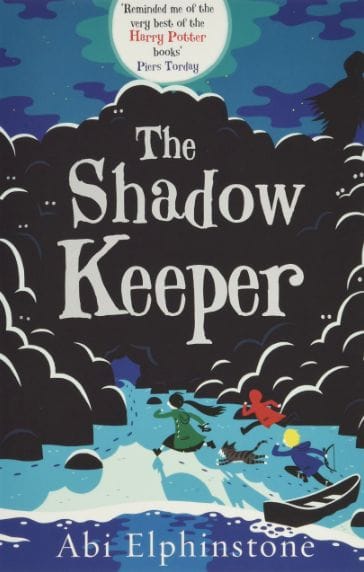 The Shadow Keeper by Abi Elphinstone
This is a sequel to the novel 'The Dream Snatcher' and carries on the story of the character Moll Pecksniff. This novel is full of enchanted adventures and is perfect for Harry Potter fans. The age range is 9 – 11 years.
The story begins with Moll and her friends, who are now living as outlaws in a secret cave near the ocean, trying to stay hidden from the Shadowmasks. They need the Amulet of Truth, the only thing powerful enough to push back the Shadowmasks and control their dark magic.
Together Moll, Gryff (the wildcat that will never leave her side), and her best friends Alfie and Sid, will need to outsmart mer creatures, creep past smugglers and break secret codes to save the Old Magic. The dark magic is growing fast; will they be able to stop the Shadowmasks before it's too late?
This magical story will be released on the 25th February 2016.
Attack Of The Demon Dinner Ladies by Pamela Butchart (illustrated by Thomas Flintham)
From the award-winning author and illustrator duo, a brand new story is being released in 2016. This book is aimed at children aged 5 – 8 years old, and it's another edition to a popular series that follows the character Izzy and the strange occurrences in her school life.
School dinners have never been a favourite of Izzy's and her friends, and they now seem to be getting even worse! They begin to notice odd behaviour from the dinner ladies, and find out there's a new head dinner lady that's the cause of it all.
They find out she worked in the school, a long, long time ago and has now returned, but why? And is she a demon disguised as a dinner lady? It's the only explanation for the bizarre behaviour and the even worse school dinners!
Luckily you won't have to wait long for this, as it's being released on the 4th February 2016.
Lucinda Belinda Melinda McCool by Jeanne Willis (illustrated by Tony Ross)
This well-liked author and illustrator pair (who have won numerous awards between them) are bringing out a new story to add to their growing collection, and we suspect it will be just as fantastic as the rest. This new book is for ages 4 – 8 years.
Lucinda Belinda Melinda McCool is beautiful. In fact, she is the most beautiful girl in the entire school. Being a good friend, Lucinda Belinda felt it was her duty to help her friends on the topic of beauty.  Soon everyone begins to avoid Lucinda, in case she points out their big bottoms or moustaches (particularly her grandma's)
While in the forest one day, Lucinda meets a monster, who she then decides to make-over into a beautiful beast. But, she soon learns that changing the outside doesn't change what's on the inside!
This delightful tale will be released on the 5th May 2016.
There are many more fantastic children's books being released in 2016 and this is just a mere taster of what's to come in the New Year. To become a successful children's writer, it's always important to keep up-to-date with the children's market. We hope we have made your job slightly easier this year with what we think is a list full of remarkable books to really get stuck in to.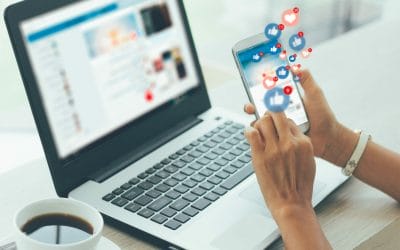 Today we are talking about a topic that intimidates many writers and illustrators, social media. Good news! It doesn't have to.  The key is to choose the platform that is most enjoyable to you. The one you don't mind spending time on and fosters authentic...