Why Write Young Adult Fiction?
Whether you're reminiscing your teenage years or you're still living them, the dramas and revelations of adolescence is an inspiration to writers and readers alike.
First loves, first heartbreak, first rejection, first success; teenage years are shaped by revelation, rebellion and self-discovery. Here are some great reasons to read and write young adult fiction.
Write What you Know
Young adult fiction feels like a fairly recent phenomenon, but its origins can be traced back to the 1960's. 
While certain novels featuring teens were already popular — such as J.D. Salinger's Catcher in the Rye — the publication of S.E. Hinton's The Outsiders changed the face of teenage fiction as we know it. Hinton's debut was dark, gritty, filled with conflict and dysfunction. We followed two rival gangs as they made their way into the world. Hardly light reading, so why is it still considered a classic?
Because it did something no other book had done before; it spoke directly to teenagers. Something within its pages resonated with them, capturing the anxieties and conflicts as well as the ups and downs of coming to terms with their place in the world. Since, the times may have changed, but the rites of adolescence haven't.
Even if your teenage years were a few years or perhaps decades ago, the experiences and emotions you went through are echoes of what every teen experiences. 
You may not have walked on the moon, trekked through the Amazonian rainforest, or captured a unicorn… but you have experienced what it's like to get your first crush, feel powerless under an authority figure, or worry about your future. Tap into these experiences, and you're onto a winner.
A Chance to Experiment
Writing for teenagers is more than just including a few 15-year-old characters. Ultimately, it's about capturing a unique teenage voice that feels authentic.
That sounds tricky (which is why we have an entire course to help!), however there's an immense freedom that comes with it. If the voice is the only thing that makes a YA novel YA, any type of story, genre or tone is on the table.
Want to write a retelling of Homer's Odyssey set in a post-ecological disaster Los Angeles? How about a romance-fantasy where a disembodied spirit occupies a new body every day? Maybe you'd prefer a verse novel that paints the portrait of 15th-century artist Artemisia Gentileschi's life and struggles?
Do these premises sound too bizarre? Then it may surprise you to find that they've already been written, and you can read them here, here and here! Nothing is off limits. As a result, YA fiction is incredibly fun to read, but also so much fun to write.
Genre, Genre, Genre
As Young Adult is a category, there's also a whole range of genres that can be written in, like:
Genre
Contemporary Fiction
Set in the here and now with a realistic storyline that plays out in today's world. No magic, no paranormal elements but strong characters that teens can relate to.
Must-reads in this genre include…
The Fault in Our Stars by John Green

The Hate U Give by Angie Thomas

Dumplin' by Julie Murphy
Genre
Historical Fiction
Whether it's an alternate history, secret history, or even as 'historical' as the 1980s! Readers love to experience a world filled with interesting time periods and experiences.
Must-reads in this genre include…
Code Name Verity by Elizabeth Wein

The Luxe by Anna Godberson

Blood, Water, Paint by Joy McCollough
Genre
Paranormal
From the classics —vampires, werewolves or ghosts— to the unconventional —selkies, reapers and mermaids—, supernatural characters are alive and well!
Must-reads in this genre include…
Twilight by Stephanie Meyer

Wings by Aprillynne Pike

The Raven Boys by Maggie Stiefvater
Genre
Mystery
Move over Nancy Drew! Creating a puzzle to be solved isn't easy, but teenagers love to be thrust into a mystery, figuring out the clues as they go along.
Must-reads in this genre include…
Pretty Little Liars by Sara Shepard

A Study in Charlotte by Brittany Cavallaro

I am Princess X by Cherie Priest
Genre
Comedy
Everyone loves to be entertained and what better way than with a book that makes you laugh?
Must-reads in this genre include…
Going Bovine by Libba Bray

Does my Head Look Big in This? By Randa Abdel-Fattah

A Gentleman's Guide to Vice and Virtue by Mackenzi Lee
Genre
Romance
For many teens, romance is an all-consuming part of life. First kisses, first crushes, first heartbreaks… adolescence is overflowing with inspiration.
Must-reads in this genre include…
Fangirl by Rainbow Rowell

Anna and the French Kiss by Stephanie Perkins

They Both Die in the End by Adam Silvera 
Genre
Thriller
With high drama and even higher stakes, YA thrillers are fast-paced and constantly pushing the reader into an immediate sense of danger (plus the urge to keep on reading!).
Must-reads in this genre include…
Girl, Stolen by April Henry

One of Us is Lying by Karen M. McManus

STAGS by M A Bennett
Genre
Horror
If you think teens can't handle blood and gore, think again. From serial killers to the unease of the everyday, there's something that sets every heart racing.
Must-reads in this genre include…
The Forest of Hands and Teeth by Carrie Ryan

This is not a Test by Courtney Summers

Cirque du Freak by Darren Shan
Genre
Dystopia
A staple of contemporary fiction YA, but in a genre filled with characters standing up to oppressive and unjust regimes, is it any wonder that dystopia strikes a chord with teens?
Must-reads in this genre include…
The Hunger Games by Suzanne Collins

The Darkest Minds by Alexandra Bracken

The Fandom by Anna Day
Genre
Gothic
Haunted houses, gloom and shadows, and an unmistakable air of tension… Writing gothic YA is perfect for fans who love to feel the pricking of fear down their spine.
Must-reads in this genre include…
This Monstrous Thing by Mackenzi Lee

The Name of the Star by Maureen Johnson

We Were Liars by E. Lockhart
Genre
Fantasy
Long before Harry got his letter, teens were losing themselves in the pages of fantastical worlds. The rules of fantasy are pretty simple; the only limit is your imagination!
Must-reads in this genre include…
Children of Blood and Bone by Tomi Adeyemi

Eragon by Christopher Paolini

Throne of Glass by Sarah J. Maas
Genre
Science Fiction
We may be living in a world of AI, self-driving cars and drones, but there's always something new to explore; the world of scientific possibilities plays a field for any author who loves exploring 'what if…'
Must-reads in this genre include…
Ready Player One by Ernest Kline

The Knife of Never Letting Go by Patrick Ness

Cinder by Marissa Meyers
Teens are far more receptive to interesting dynamics and plots. Therefore, editors will be more willing to take on manuscripts that may push the boundaries for adult fiction.
So, if your work-in-progress feels far out, why not transform it into a Young Adult novel?
Exploring Tricky Topics
Not many people look back on their teenage years fondly. In fact, many are very happy to have left them behind. Teenagers navigate a sometimes treacherous, often exciting life stage of figuring out who they are and what mark they want to leave on the world.
We may enjoy falling in love when we read a romance or adventuring through the stars in science fiction. But the only type of story that's truly needed is young adult fiction.
Teens need to see their experiences reflected in the pages they read. They need to know that they aren't the only ones navigating a difficult path. What's more, teens also need to escape! Whether it's through a hard-hitting contemporary, packed with difficult issues, or the classic 'boy-meets-girl, boy-turns-out-to-be-a-vampire' romance – books offer an escape that no other medium can deliver.
Encouraging a Love of Reading
There's also a significant decline in how many people enjoy reading as they get older. And yet, this is the age where tastes, beliefs and perspectives of our world are defined. Books help us to discover who we are and shape our thinking. Above all, some of your favourite reads will have come from these formative years.
To be on the other side of this experience means you will help shape another teenager's role in the world. Your reader may even discover the power of writing themselves. All authors know the thrill of crafting a good story, but there's an even bigger high – helping a young writer find his or her voice and discovering the influence of storytelling.
So whenever anyone asks 'why would you want to write for teens?' (or the more dreaded question: 'will you ever write grown-up fiction?'), ask yourself this instead… why would you want to write anything else?
Read our Latest Articles for Writers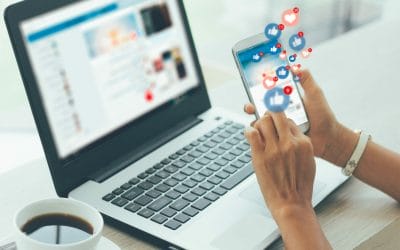 Today we are talking about a topic that intimidates many writers and illustrators, social media. Good news! It doesn't have to.  The key is to choose the platform that is most enjoyable to you. The one you don't mind spending time on and fosters authentic...
read more
Subscribe to our mailing list
Be the first to find our about our newest blogs, offers and news from Write Academy!