5 Fantastic Ways to Start your Book
A great opening kickstarts the action, ups the intrigue, but above all else, it conveys the type of experience that's coming up. There's no clear-cut formula for how to start your book, but the greats all have one thing in common; confidence.
The way you open your book, no matter the style, shows the reader that the rest of the story will be written in the same way… as long as it's done confidently.
We'll be covering a range of different styles, so try them all out to find the one that suits you. Your first line is the reader's first impression; make it count!
Start your Book with Dialogue
A fantastic way to engage your readers is with dialogue. Any conversation, whether it's in person or on paper, happens for a reason. We speak to deliver information, surprise or alarm. We use our tone and body language to convey meaning, and our actions to reinforce the point.
A scene of dialogue does just that; by including it as the start of a story, it creates intimacy for the reader. However, the last feeling you want to inspire is confusion. Too many characters or an overload of information is more likely to turn a reader off than engage them further.
The solution to this sounds counterintuitive but keep the actual speech part of dialogue to a minimum. Take advantage of dialogue tags and actions to convey meaning, and always ensure anything spoken delivers the information to move the story along.
Opening with Description
Description, whether it's setting, character or events to come, allows the readers to ease themselves into the world you're creating.
This method isn't confined to genres like fantasy or science-fiction. Putting the viewpoint character into a setting or situation and filtering the description through their experience paints a picture in the reader's mind.
Showing the details that create an atmosphere — light and shadow, temperature and noises — gives the reader a fantastic grounding for the world they're about to enter.
Description, whether it's setting, character or events to come, allows the readers to ease themselves into the world you're creating.
The key word to remember with this method is relevance. How is the description you're using relevant? Does it move the narrative along? What does it tell the reader?
If you choose to start your book in a particular time and place, you must show us why.
Beginning with Action
Starting your story either in the middle of an action scene or immediately after a significant event is a recipe for instant intrigue. No matter the genre, the aim of any story is the same; something needs to happen. A scene with a character and a challenge shows the reader that this story isn't going to drag. Action also gives us immediacy.
If the readers are caught up in what's happening, they're being sucked into your writing. A fatal mistake new writers make is to dive in too deep. The old saying that 'less is more' definitely applies here.
If you're writing horror and start your book with a maniacal killer and blood-soaked surroundings, anything that follows could fall flat. If you're writing fantasy and open mid-dragon battle, the readers will need so much background information that they could become bored by the end of the first page.
That's not to say that you can't open with shock, but you need to consider how you can build on it. Otherwise, why would someone want to keep reading?
Open with a Prologue
Our final method of opening your story is one that produces some very strong feelings; the prologue.
A prologue is a section of the story that comes before chapter one. It's usually reserved only for novels, focusing on a scene, character or event that's separate from the start of the main narrative.
The golden rule of prologue writing is simple; if you've got a prologue, this is where your story begins. Many readers and editors hate prologues with a burning passion because they're written badly. They're often used to delay the real start of the story, are irrelevant or can be skipped without impacting the plot at all.
If you want to include a prologue when you start your book, it needs all the intrigue, importance and weight any opening deserves.
Using Alternative Styles
So, we've looked at a few different styles, but that doesn't mean to say that you can't experiment.
There's no limit to the form your story opening can take; letters, blogs, text exchanges, invitations, fictional cast lists, newspaper articles or even obituaries; there's no limit to the introduction your story can take!
They may be challenging to craft, but there is a fantastic benefit to utilising an alternative opening. Its form can strengthen your story's tone and genre, allowing you to pack a lot of information into the subtext.
The key to using unusual openings is making sure they work for the story you want to tell. If you can craft an amazing hook and finesse your first line with dialogue or action, turning the first page into a blog post or epigraph probably won't keep the reader interested.
If in doubt, keep it simple, but check out the following recommended reads for more inspiration! 
Tomi Adeyemi
Children of Blood and Bone
This Young Adult fantasy opens with outlines of magical clans and their skills.
It's followed immediately with a traumatic memory of the protagonist's mother, put to death because of her magical abilities.
Stuart Turton
The Seven Deaths of Evelyn Hardcastle
This mystery opens with an invitation listing guests to a dinner party that forms the heart of the narrative.
By opening with a blog post, this YA novel gives character, setting, a hint of core conflict, and that most crucial element of all… a strong teen voice.
Our Final Note…
Your plot should always have somewhere to go. A quiet beginning allows your story to escalate, intriguing the reader enough to make them want to move on, without giving too much away. No matter which method you feel drawn to, we guarantee that your opening lines will be written over and over and over again. 
Any opening takes lots of revisions to get right, but all the effort is well worth it. Now, get out there and start your book with confidence. 
Read our Latest Articles for Writers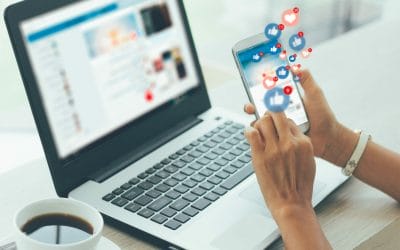 Today we are talking about a topic that intimidates many writers and illustrators, social media. Good news! It doesn't have to.  The key is to choose the platform that is most enjoyable to you. The one you don't mind spending time on and fosters authentic...
read more
Subscribe to our mailing list
Be the first to find our about our newest blogs, offers and news from Write Academy!