Children's Books for World Refugee Day
World Refugee Day is just around the corner, and we plan to honor the day with our nose in some excellent and educational children's books. With its delicate care and heartwarming hope, Children's literature brims with beautiful examples of hard topics tackled sensitively. No where is this more apparent than refugee stories.
World Refugee Day Children's Books List
Each of these titles captures a unique story about the refugee experience, and can be a great conversation-starter for adults and children alike. We've included their publishers' descriptions and buy links, so it's easy for you to build your library!
Linda Sue Park
A Long Walk to Water: Based on a True Story
A Long Walk to Water begins as two stories, told in alternating sections, about a girl in Sudan in 2008 and a boy in Sudan in 1985. The girl, Nya, is fetching water from a pond that is two hours' walk from her home: she makes two trips to the pond every day. The boy, Salva, becomes one of the "lost boys" of Sudan, refugees who cover the African continent on foot as they search for their families and for a safe place to stay.
Enduring every hardship from loneliness to attack by armed rebels to contact with killer lions and crocodiles, Salva is a survivor, and his story goes on to intersect with Nya's in an astonishing and moving way.
Mary Beth Leatherdale, Eleanor Shakespeare
Stormy Seas: Stories of Young Boat Refugees
The phenomenon of desperate refugees risking their lives to reach safety is not new. For hundreds of years, people have left behind family, friends, and all they know in hope of a better life. This book presents five true stories about young people who lived through the harrowing experience of setting sail in search of asylum: Ruth and her family board the St. Louis to escape Nazism; Phu sets out alone from war-torn Vietnam; José tries to reach the U.S. from Cuba; Najeeba flees Afghanistan and the Taliban; Mohamed, an orphan, runs from his village on the Ivory Coast.
Aimed at middle grade students, Stormy Seas combines a contemporary collage-based design, sidebars, fact boxes, timeline and further reading to produce a book that is ideal for both reading and research. Readers will gain new insights into a situation that has constantly been making the headlines.
Jess Butterworth
Running on the Roof of the World
There are two words that are banned in Tibet. Two words that can get you locked in prison without a second thought. I watch the soldiers tramping away and call the words after them. 'Dalai Lama.'
Tash has to follow many rules to survive in Tibet, a country occupied by Chinese soldiers. But when a man sets himself on fire in protest and soldiers seize Tash's parents, she and her best friend Sam must break the rules. They are determined to escape Tibet – and seek the help of the Dalai Lama himself in India.
And so, with a backpack of Tash's father's mysterious papers and two trusty yaks by their side, their extraordinary journey across the mountains begins.
Nicola Davies, Laura Carlin
King of the Sky
In this tale of a young boy, an old man, and a dauntless pigeon, a lyrical text and extraordinary illustrations offer a gorgeous meditation on loneliness, belonging, and home.
A young Italian boy has moved to the Welsh hills with his family. He feels isolated and unhappy, a stranger in a strange land. It is only when he makes an unlikely friend, an old man who lets him fly one of his pigeons in a race, that he learns how he can belong. Nicola Davies's beautiful story an immigrant s tale with powerful resonance in our troubled times is illustrated by an artist who makes the world anew with every picture.
Onjali Q. Raúf
The Boy At the Back of the Class
There used to be an empty chair at the back of my class, but now a new boy called Ahmet is sitting in it.
He's eight years old (just like me), but he's very strange. He never talks and never smiles and doesn't like sweets–not even lemon sherbets, which are my favourite!
But the truth is, Ahmet really isn't very strange at all. He's a refugee who's run away from a War. A real one. With bombs and fires and bullies that hurt people. And the more I find out about him, the more I want to be his friend.
That's where my best friends Josie, Michael and Tom come in. Because you see, together we've come up with a plan.
Catherine Bruton
No Ballet Shoes in Syria
Aya is eleven years old and has just arrived in Britain with her mum and baby brother, seeking asylum from war in Syria. When Aya stumbles across a local ballet class, the formidable dance teacher spots her exceptional talent and believes that Aya has the potential to earn a prestigious ballet scholarship. But at the same time, Aya and her family must fight to be allowed to remain in the country, to make a home for themselves and to find Aya's father–separated from the rest of the family during the journey from Syria.
With beautiful, captivating writing, wonderfully authentic ballet detail, and an important message championing the rights of refugees, this is classic storytelling–filled with warmth, hope and humanity.
Andrea Davis Pinkney, Shane W. Evans
The Red Pencil
Finally, Amira is twelve. Old enough to wear a toob, old enough for new responsibilities. And maybe old enough to go to school in Nyala–Amira's one true dream.
But life in her peaceful Sudanese village is shattered when the Janjaweed arrive. The terrifying attackers ravage the town and unleash unspeakable horrors. After she loses nearly everything, Amira needs to dig deep within herself to find the strength to make the long journey–on foot–to safety at a refugee camp. Her days are tough at the camp, until the gift of a simple red pencil opens her mind–and all kinds of possibilities.
New York Times bestselling and Coretta Scott King Award-winning author Andrea Davis Pinkney's powerful verse and Coretta Scott King Award-winning artist Shane W. Evans's breathtaking illustrations combine to tell an inspiring tale of one girl's triumph against all odds.
Alyssa Hollingsworth
The Eleventh Trade
From debut author Alyssa Hollingsworth comes a story about living with fear, being a friend, and finding a new place to call home.
They say you can't get something for nothing, but nothing is all Sami has. When his grandfather's most-prized possession—a traditional Afghan instrument called a rebab—is stolen, Sami resolves to get it back. He finds it at a music store, but it costs $700, and Sami doesn't have even one penny. What he does have is a keychain that has caught the eye of his classmate. If he trades the keychain for something more valuable, could he keep trading until he has $700? Sami is about to find out.
The Eleventh Trade is both a classic middle school story and a story about being a refugee. Like Katherine Applegate, author of Wishtree, Alyssa Hollingsworth tackles a big issue with a light touch.
Read our Latest Articles for Writers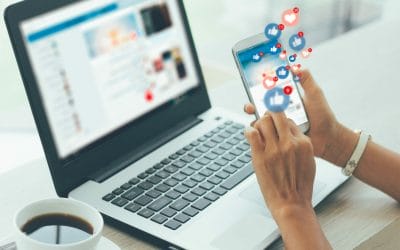 Today we are talking about a topic that intimidates many writers and illustrators, social media. Good news! It doesn't have to.  The key is to choose the platform that is most enjoyable to you. The one you don't mind spending time on and fosters authentic...
read more
Subscribe to our mailing list
Be the first to find our about our newest blogs, offers and news from Write Academy!