Top Tips for Getting Young Writers Inspired!
We get a lot of questions about writing, but one that appears time and time again is 'how can we encourage young writers?'.
As the minimum age for Write Storybooks is 13, the answer isn't quite as simple as signing up for our comprehensive 18-module course. Keep reading to discover how you can help any young writers (or old) to fall in love with writing again!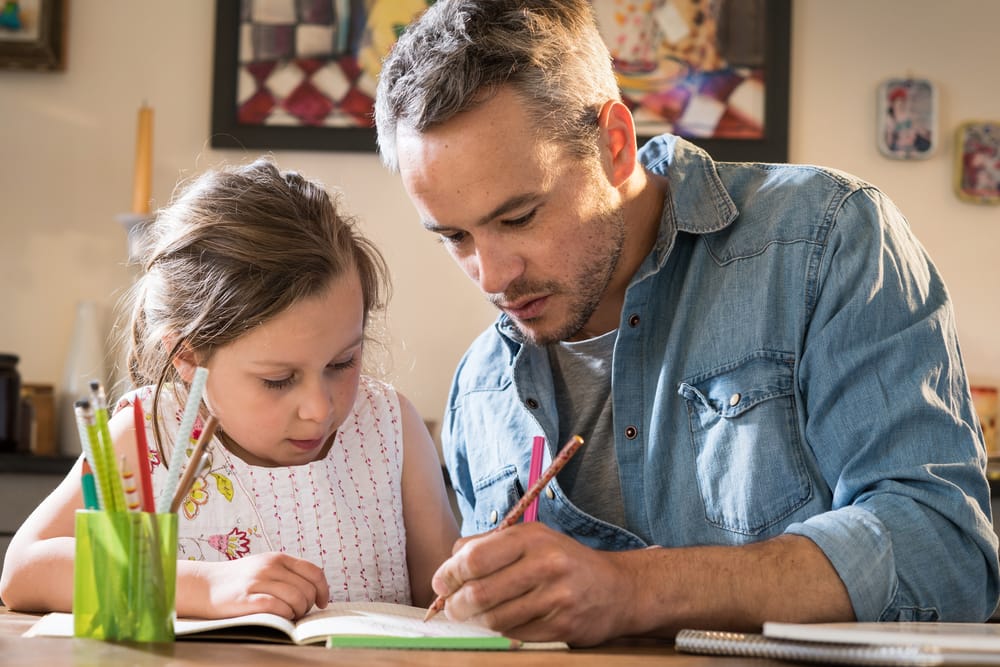 Creative Space for Young Writers
Everyone needs space to be creative.  This could be a quiet corner of the kitchen or even the coffee table in the living room. They don't need fancy software or a top of the range laptop; they just need space that's theirs.
If you're able to — either as a gift for a special occasion, or a 'just because' treat — you can even make up a special writers pack. A notebook, pens, stickers, a set of colouring pencils, anything that they can use in their stories.
A child that feels in charge of their writing space feels in charge of what they're writing.
Letting Go of Mistakes
Our next step is a tricky one; don't squish creativity because of silly mistakes children are allowed to make.
At least in a first draft, mistakes are okay. So, instead of worrying about spelling and grammar in the first draft, encourage drafting and revision. Revision forces any writer to see how their story could improve. It's about tweaking mistakes and fixing plot points. Most importantly, revision is about instilling a sense of accomplishment when these improvements are made. 
Reviewing a story also encourages a young writer to think critically about the work they've created. It gives them a chance to see if that word can be changed for a more dynamic one or if the ending needs a great giant twist. Mistakes aren't mistakes — they're a path to great writing.
Making Writing and Reading Fun
Writing for fun is all about that… being fun! There's a wealth of adventure to be had with any kind of storytelling. Encourage young writers to think outside the box and try something new.
This doesn't just apply to the kinds of stories they may write, but how they're told too. So, why not:
Create a personal newspaper with made-up articles about silly news, fictional characters or different time periods?

Step into another character's shoes and write a diary from their point of view?

Embrace your inner artists and create a comic strip to go along with a story?

Turn a story into a script that friends and family can act out?
The same sense of fun applies to our attitude to reading too. Not every reader needs to be a writer, but every writer must be a reader.
Stories don't come from a vacuum. They're influenced and informed by the thousands of stories that came before. Also, they're the only way to see how a tale can be told well. It's important to remember that the type of story a child wants to read doesn't matter.
Whether a story won a tonne of awards or was written 100 years ago doesn't automatically make it better. What's more, it doesn't matter if a child wants to read articles in a crafty magazine, a football annual or a book on ponies. After all… if you say to a child that a certain book isn't worth reading, you're also saying that the stories they enjoy aren't worth writing.
A Picture is Worth a Thousand Words
As picture books are commonly associated with younger readers, there's often a knee-jerk reaction when illustrations are seen in books for older readers. Curiously, this doesn't seem to be a problem in books that are deemed classics…
They say a picture is worth a thousand words, so why not let it form the core of a story? Museums and art galleries are packed with inspiration, but many have websites filled with beautiful images if you aren't able to visit. 
You can look to other media too. Newspapers are packed with images, often with captivating headlines to go along with them.
If you're looking for some kid-friendly news, there are even specialist news websites that publish positive, uplifting articles that may spark a story.
Pssst! If you want to learn how to take pictures with your little ones, our sister course iPhotography.com has some amazing guides!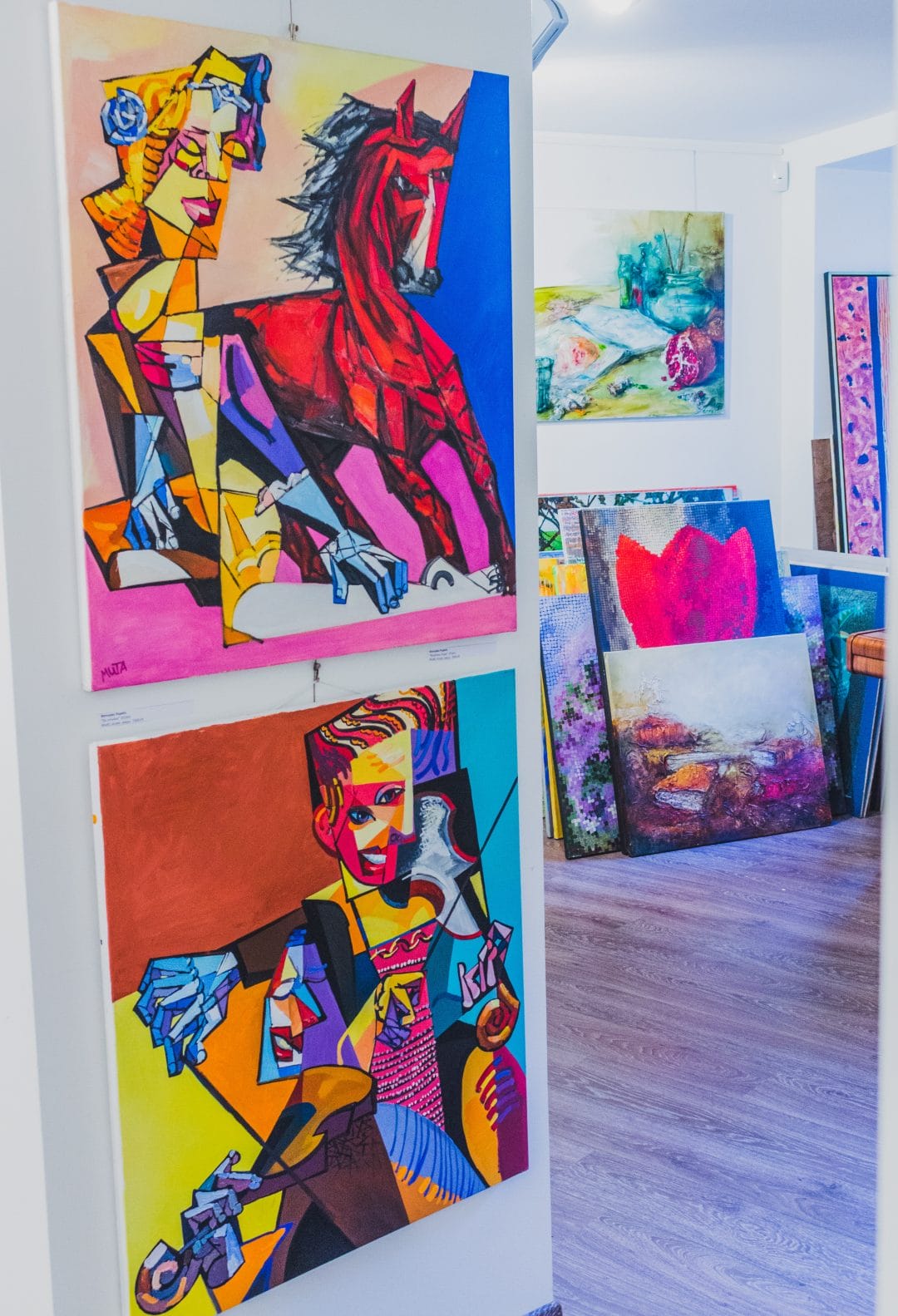 Talk Things Through
Talking through an idea of questioning 'what if?' can also help the creative juices to flow. Moreover, you can talk to them about what other books they enjoy. Are there any stories that they can't stop thinking about? What about particular characters? Do they wonder what happened next when they read 'the end'?
It's also useful to talk about what they didn't like too. Were there any things in a story that frustrated them? What would they change?
Writing prompts are an amazing tool, but they need talking through too. Use prompts as a jumping off point to other ways of improving writing, like:
Describing a character without mentioning what they look like.
Using vivid verbs to create dynamic scenes.
Creating an amazing first line.
Write Storybooks is packed with valuable information for young writers of any age. If you do encounter an idea in your studies, pass it along!
Tips for Grownups
No matter what tips and tricks you follow, we do have one golden rule for inspiring young writers: lead by example. No-one likes being told what to do. Instead, show them that you value stories too.
Talk about the books you love. Let your child see you write. If you're stuck with your own writing, ask for their advice. Not every story needs to be written down either. For example, make up a tale as you do the dishes, pick up the groceries or walk home from school. 
Motivating a child to write is also about encouraging them to see the stories that are there to be told.
By showing them that writing is fun, you're also showing them that storytelling isn't just for school — it belongs everywhere.
No matter what tips and tricks you follow, we do have one golden rule for inspiring young writers: lead by example
Read our Latest Articles for Writers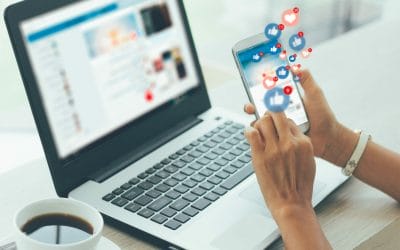 Today we are talking about a topic that intimidates many writers and illustrators, social media. Good news! It doesn't have to.  The key is to choose the platform that is most enjoyable to you. The one you don't mind spending time on and fosters authentic...
read more
Subscribe to our mailing list
Be the first to find our about our newest blogs, offers and news from Write Academy!