Pinterest for Writers
Pinterest has a hundred and one uses, whether you're decorating your house, planning a wedding, or getting travel inspiration. If you're unfamiliar with the platform, Pinterest is a virtual mood board. You can pin photos to different boards to create some ideas and themes for whatever you're working on. It can be particularly helpful when planning your next story. Let us show you why!
Pinterest 101
You create a board and give it a name. You can mark the board as private if you prefer, or public. Then you can simply use the search engine on the site to discover pins (images) to pin to your board. 
Pinterest for world building accuracy
If you're writing a historical story, you could create a Pinterest board with images from that era. When you're searching you might find certain fashion styles that would gel with the characters you have in mind, or see the perfect house where your story is set. 
Having a visual reference can speed up your writing process as well as help you visualise your world-building more clearly. You can make sure your world is accurate, right down to the little details.
You could come across an image of a pocket watch, or an umbrella, and it could spark an idea for your story. The possibilities are endless once you get lost in Pinterest!
You can, of course, create a mood board with a good old cork board and pins, but the beauty of Pinterest is that it can live on your computer, your phone, and your tablet. You can add to your boards when you're waiting for the bus, or on a lunch break. You can take your ideas with you and delve into them whenever you have a spare minute.
Pinterest is also very clever. Once you begin searching for a subject, it will recommend similar images to you, so you never know what you might find to inspire you.
Pinterest for imagination
If you're planning a sci-fi or fantasy story, Pinterest is the perfect place to let your imagination run wild. Search "futuristic buildings" or "future fashion" and see the hundreds of concepts others have come up with. Maybe one will spark interest with you.
You can build your fantasty world by taking certain elements from different photos. Maybe you like this skyscraper, and this lighting, but you prefer this fashion with this tech? Go for it! Let your imagination run wild.
Pinterest for character development
If you're the kind of writer that likes to visualise your characters — knowing everything from their looks to their fashion to their favourite notebooks — before starting, then Pinterest will help you immensely. You could create a board for each of your main characters, and add to those boards as you go.
Your teen protagonist might love fairy lights. She might prefer jeans over dresses. She might put stickers on her laptop. These little details will help you make your characters feel real, not only to you, but to your future reader as well.
Pinterest for research
Your protagonist might be a gymnast, or a dancer for example. If you don't have any prior knowledge of the subject, creating a mood board might help. You can see images of certain postures and moves, and have a visual reference to work with when you describe the actions in your story.
Pinterest for… Procrastination?!
Pinterest is a rabbit hole, and can be incredibly inspiring, but don't let it take over your actual writing! Maybe set aside some time to work on your mood boards per week, and know when to stop. 
However, if you've hit a roadblock with your story, sometimes Pinterest can help get the cogs working again. Just looking through the styles, and immersing yourself in your fictional world via imagery can be incredibly helpful. 
If you've never given Pinterest a go, definitely check it out! It is free, fun, and incredibly creative. It's a great tool for any writer.
Read our Latest Articles for Writers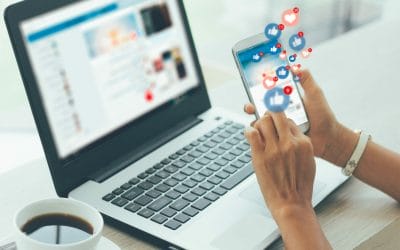 Today we are talking about a topic that intimidates many writers and illustrators, social media. Good news! It doesn't have to.  The key is to choose the platform that is most enjoyable to you. The one you don't mind spending time on and fosters authentic...
read more
Subscribe to our mailing list
Be the first to find our about our newest blogs, offers and news from Write Academy!