Awesome YA/MG Books Coming Out September 2020
With the world being the way it is at the moment, we've had a lot of postponements in children's publishing, and authors now (especially debut authors!) need all the support they can get! So here are some brilliant YA and MG books that are due to be released in September (and October) 2020. Have a read of our recommendations and, if any of them take your fancy, support the authors and get pre-ordering!
Blog by Emily Lowrey, here are some titles that have caught her eye. In no particular order, here we go!
Jungledrop – Abi Elphinstone
MG 9+
This is a new book in THE UNMAPPED CHRONICLES series, set in a rain forest quite like the Amazon, but with wonderful, magical elements too. Abi is a magnificent writer and adventurer in real life, often writing her books while she's in the middle of her latest travelling escapades. Here is a synopsis:-
'Nothing, and I mean nothing, is more powerful than a child in possession of a plan.' Eleven-year-old twins, Fox and Fibber, have been rivals for as long as they can remember. Only one of them will inherit the family fortune and so a race is afoot to save the dwindling Petty-Squabble empire and win the love of their parents.
But when the twins are whisked off to Jungledrop, a magical Unmapped Kingdom in charge of conjuring our world's weather, things get wildly out of hand. An evil harpy called Morg is on the loose. And if she finds the long-lost Forever Fern before the twins, both Jungledrop and our world will crumble. Suddenly, Fox and Fibber find themselves on an incredible adventure in a glow-in-the-dark rainforest full of golden panthers, gobblequick trees and enchanted temples. But, with the fate of two worlds in their hands, will the twins be able to work together for once to defeat Morg and her dark magic?
Live a life filled with adventure with Abi Elphinstone in this magical series where a whole new world is waiting to be discovered…
You can check it out on Amazon here
A Clock Of Stars – Francesca Gibbons (illustrated by Chris Riddell)
MG 9+
Francesca is the first debut on this list, and what a brilliant enticing title to begin her writing career! A Clock Of Stars is a magical tale full of adventure and the illustrations are superb too. Here is the synopsis:-

With all the magic of Narnia and the humour of Mary Poppins, this is a future middle grade fantasy classic – and the beginning of an unforgettable journey…
Imogen should be nice to her little sister Marie. She should be nice to her mum's boyfriend too. And she certainly shouldn't follow a strange silver moth through a door in a tree. But then… who does what they're told?
Followed by Marie, Imogen finds herself falling into a magical kingdom where the two sisters are swept up in a thrilling race against time – helped by the spoiled prince of the kingdom, a dancing bear, a very grumpy hunter… and even the stars above them.
Check it out on Amazon here
The Invisible Boy – Alyssa Hollingsworth
MG 13+
Write Academy's very own Alyssa Hollingsworth has a book coming out this month! Alyssa's writing is just sublime. The Invisible Boy is fast-paced and carries a strong message within its pages. Here's the synopsis, get it on your pre-order list!
Twelve-year-old Nadia has discovered a new and dangerous secret: she is lonely. Then two things happen that change everything. She meets Eli, who she suspects may be a superhero, and she finds a strange letter under the dried juniper branches. The next day Nadia gathers her courage to take the letter to Eli. But something about Eli's family is very strange. Why doesn't he let her step close to the house? And is her new friend hiding his own secrets?
From the author of the UKLA Book Award-winning The Eleventh Trade comes a second novel with a powerful modern message – for readers of 11+. The Invisible Boy addresses a serious topic through an engaging story, encouraging a conversation around a difficult and important subject. Alyssa wants to give children, parents and teachers a way to start a conversation around modern slavery and directions on what do if you suspect someone you know is in trouble. 
Check it out on Amazon here
Even If We Break – Marieke Nijkamp
YA 14+
This YA thriller should be on your radar. Marike is well known for her hard-hitting, fast-paced YA, and her latest title sounds like a must-read. Here's the cryptic synopsis:-
FIVE friends go to a cabin.
FOUR of them are hiding secrets.
THREE years of history bind them.
TWO are doomed from the start.
ONE person wants to end this.
NO ONE IS SAFE.
Are you ready to play?
Check it out on Amazon here
Far From Normal – Becky Wallace
YA 13+
Here's a contemporary summer YA book with a romance at the centre, inspired by Devil Wears Prada. A light and optimistic read, which I think we're all in need of right now! Here is the synopsis:-
Maddie McPherson is sick of Normal—both her hometown of Normal, Illinois and being the 'normal' sibling. But when she lands a summer internship with a sports marketing firm, she finally has a chance to crawl out of her genius brother's shadow. Not to mention, a glowing letter of recommendation could secure her admission to her dream college.
But Maddie's nickname is "CalaMaddie" for a reason, and when the company tasks her with repairing the image of teen soccer phenom Gabriel Fortunato, she wonders if she's set herself up for embarrassment. Gabriel is a tabloid magnet, who's best-known for flubbing Italy's World Cup hopes. As Maddie works with him to develop "pleasant and friendly" content for social media, she also learns he's thoughtful, multi-talented, and fiercely loyal—maybe even to a fault. Falling for a footballer is exactly how CalaMaddie would botch this internship, but with the firm pressuring her to get the job done, perhaps her heart is worth risking?
Check it out on Amazon here
The Other Side Of The Sky – Aime Kaufman and Meagan Spooner
YA 15+
The Other Side Of The Sky is a YA fantasy novel that is highly anticipated, to say the least. It's set to be the first in a series, and fans of both authors are desprate to get their hands on this book! Here is the synopsis:-
Prince North's home is in the sky, in a gleaming city held aloft by intricate engines, powered by technology. Nimh is the living goddess of her people on the Surface, responsible for providing answers, direction—hope.
North's and Nimh's lives are entwined—though their hearts can never be. Linked by a terrifying prophecy and caught between duty and fate, they must choose between saving their people or succumbing to the bond that is forbidden between them.

Check it out on Amazon here
Skyhunter – Marie Lu
YA 15+
First of all. What at title. What a cover!! I'm excited already! This is also set to be the beginning of a series so get invested now! Here is the synopsis:-
Talin is a Striker, a member of an elite fighting force that stands as the last defense for the only free nation in the world: Mara.
A refugee, Talin knows firsthand the horrors of the Federation, a world-dominating war machine responsible for destroying nation after nation with its terrifying army of mutant beasts known only as Ghosts.
But when a mysterious prisoner is brought from the front to Mara's capital, Talin senses there's more to him than meets the eye. Is he a spy from the Federation? What secrets is he hiding?
Only one thing is clear: Talin is ready to fight to the death alongside her fellow Strikers for the only homeland she has left . . . with or without the boy who might just be the weapon to save—or destroy—them all.
Check it out on Amazon here
There are so many great books coming out in the next few weeks, and these are just a few. We hope you enjoyed this list, and we hope you get lost in a great new book soon!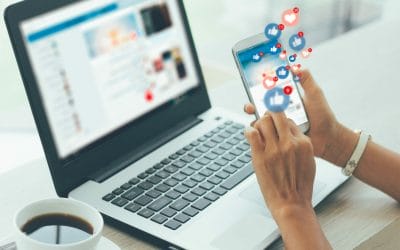 Today we are talking about a topic that intimidates many writers and illustrators, social media. Good news! It doesn't have to.  The key is to choose the platform that is most enjoyable to you. The one you don't mind spending time on and fosters authentic...