Journey To Publication: How I got a publisher
Publication can look many different ways, but in this two-part series we're talking to Emily Lowrey and Alyssa Hollingsworth about their journeys. You can check out the first entry here, where Emily outlines her journey to signing with a literary agent.
Below you'll find part two, where Alyssa shares her journey from agent to publishing house to bookstore.
The Journey to Publication:
My Agent Hunt in Brief
I'm so glad Emily shared her story about meeting with Amber Caravéo of Skylark Literary Agency, because I think her origin story was much more usual than mine! After I got my master's in Writing for Young People at Bath Spa University, I attended a party that brought students and literary agents together. I met Amber there, and within a few weeks she offered to work with me on a revise and resubmit basis. That means, my manuscript wasn't near shiny enough and she wanted to make sure I could work hard before we entered a partnership.
I worked for several months on revisions with her, bringing my young adult fantasy novel to new heights with her expert help. Finally, finally, after the most intense revisions of my life (at that point), she made an offer of representation and I accepted.
(In case you didn't realize, Emily and I both have the same agent—that's how we met!)
A Turn in the Road 
About a year after I first met Amber, we had a nice shiny young adult manuscript almost ready to go out. She asked me a question agents will often ask their writers: "What else are you working on?"
I sent her a list of other ideas I had, along with synopses and writing samples for projects I'd already been playing with. I mostly wrote young adult fantasy at the time, but I did have a one-off, completely-out-of-my-comfort-zone, random contemporary middle grade idea. I was sure she wouldn't pick that one but I included because something felt kind of special about it. But I'd only drafted three chapters.
If I remember correctly, the next thing she said to me was, "How fast can you write this?"
Pro-tip: Keep writing even while you're looking for agents, and after you sign! Your agent will always want to know what you're working on. They're here for the long haul, not just your first manuscript.
​A Mad Year
I told Amber, "Give me a month."
That was in February of 2016. By March, she had my first draft. (I had regularly participated in NaNoWriMo before this, a competition of sorts where you aim to write 50,000 words in 30 days, and so my writing muscles were in good shape for this sort of challenge.) She got back to me quickly and asked if I would be okay sending this one out to publishers ahead of my young adult fantasy. I said, "Sure!"
And that's how we decided The Eleventh Trade would be my first attempt at entering the wide world of children's literature.
Pro-tip: Try to build up your writing muscles by experimenting with different projects. See how long it takes you to draft and revise on average. Some people can't do a manuscript in a month, and that is completely okay! It's good to know your boundaries so you can give an accurate estimate. It's not good to over-commit and burn yourself out!
Together, we went through many rounds of revision that year. By November, we were ready to send it out. (I cannot over-emphasize how fast this is in the world of publishing—it is not the normal way of things! But we were pushing to slip a timely book into a narrow open window.)
And then there's the waiting. But for me, the waiting wasn't too long.
One month later, I had agreed to an offer from Roaring Brook (Macmillan) in the United States and Piccadilly Press in the United Kingdom.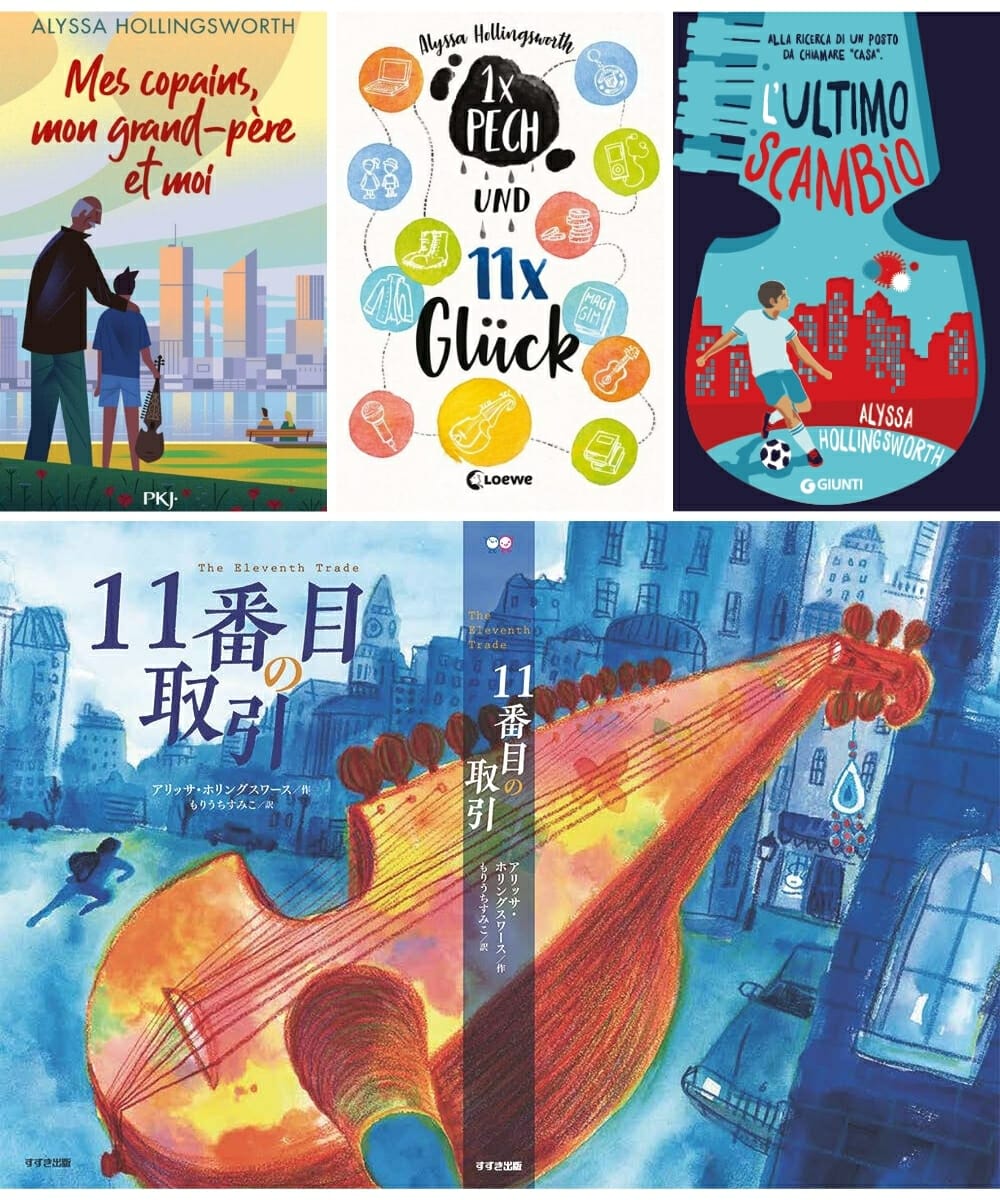 A Bit About Rights
When you sell your book, there are different ways to divide the "rights"—that is, who gets to publish the book where. Some publishing houses want to have world rights, which means they control everything. In my case, Amber sold North American rights to the U.S., Commonwealth rights to the U.K., and kept foreign rights for Skylark Literary Agency. This means that all my foreign editions were sold directly from Skylark to the foreign publisher.
A Bit About Advancements
Your book has sold, huzzah! But what does that mean as far as money?
When you sell your book, you get an "advance"—an up-front payment. The amount can be an important indicator for how much the publisher is planning to invest in the project (generally speaking, if they pay you more that means they're going to try to sell it harder). There are massive stories about six-figure sums, but most advances are fairly modest. The way your advance is paid can depend on the contract. For instance, my U.S. advances were mostly paid by the delivery of my final draft of my manuscript, but my U.K. ones are split so I get a small cut when the book actually hits the shelves.
Whatever your advance is, you have to pay that off before you see a cent of royalties. So, let's say your advance is £5,000. You will need to sell enough books to pay that back to the publisher before you see a profit from booksales. An advance is sort of like an interest-free loan in that way. And it's actually rather common for authors to never see their royalties, because they never earn out their advance. A mark of a writer doing really well is if they've earned out their advances—this makes publishers much more likely to take them on for future projects.
Pro-tip: Throughout your publishing journey, there will be many milestones. The day you sign with a literary agent. The day you get your first advance payment. The day you see your book in a shop for the first time. Celebrate each of these! Make the occasion special! Otherwise, you'll be so wrapped up in the next deadline that you'll miss the chance to rest and enjoy the fruits of your labor.
From Selling the Manuscript to Holding the Book
Are you done with your work once the publisher buys the book? Nope! Prepare yourself for even more revising!
After being bought, most books will go through at least one round of developmental edits, dealing with big changes focused on plot, pacing, and characters. The Eleventh Trade went through two of these big picture revisions. My second book, The Invisible Boy, had to be rewritten basically from scratch five times before we could go to the next step.
Next up: Copyediting. Now that all the story pillars are in place, it's time to look at paragraphs and sentences. Where can the writing be stronger? This is detailed editing that still keeps the overall picture in mind, and at this point you can still add or cut generously if you need to.
Then: Line editing. The focus narrows to sentences and individual words. Your line editor might fact check for you to make sure you have all your details right and consistent. For instance, if your character's phone battery is almost dead at the beginning of the chapter but they're having a video call at the end, a line editor would point out that there's some inconsistency. At this point, you can edit sentences, but you really can't add or cut from a scene in big ways because the interior pages have been designed.
Finally: Proofreading. The nitty gritty, hyper-close look at words, periods, commas, etc. You can squeeze a few words into a sentence if you absolutely must, but all changes have to be kept tiny. Don't assume your proofreader will catch everything—they're only human. Be prepared to do some close reading yourself. And be prepared for typos to show up even with all of that.
From the time you sell your book to the time you make your last edit is (normally) about two years. Keep in mind that there are months of waiting between every step of the editing process, while your editor works on their side of the world. You'll go through stretches of dull aimlessness, followed by frantic bursts of tight deadlines, and then more waiting again.
Pro-tip: I've found it really useful to do a family read-aloud somewhere between the line editing and proofreading stages. You can do this with friends, too. Try to set aside an entire day with two to four other people and read the book out loud from cover to cover. I always find last minute mistakes and errors with this method!
A Word on Covers 
In the world of traditional publishing, the author doesn't get a whole lot of say in the cover of their book—but the publisher knows a happy author will sell more books, and so that gives you some leverage!
Normally the publisher will present you with some concept art first, to see what you think of the general direction they're going. From there, you might be given the chance to do a little bit of back and forth, but it will be limited. Be prepared to be pleased with whatever you get. At the end of the day, your book will be on the shelf!
Launching the Book 
After two years of work, it's finally time—your book is out!
In the weeks leading up to release, reviews will start trickling in. This can be both exciting and nerve-wracking! Most of the time, your publicist will pass them on to you—but it doesn't hurt to have a Google alert on your name so you get an email when a smaller publication puts something out.
On or near the day of your launch, it's common to have something called a launch party. This is a bit like a birthday party, but with your book. Normally you, your publicist, and a local bookstore will have worked together to set everything up. There will be cake, there will be reading, there will be Q&A time… and it will all be fabulous!
If you're very lucky, your publisher might even have arranged a little tour or series of school visits for you to go on! It's a hectic but very fun and rewarding time.
Pro-tip: Practice public speaking and reading before your launch. I keep my personal copy of my book on me for these events. It has all of the different excerpts I like to read marked, and all of those scenes have my notes that tell me when to breathe, when to change my voice, when to slow down or speed up my reading. This is a huge confidence boost when your nerves act up in front of people!
After the Launch 
In the lull after the launch, it can get a bit glum. Not going to lie. Be prepared for the post-publication exhaustion. Don't expect yourself to spring right back into your daily writing sessions or to plot out the next series right away. You've just been stretched, and you need a little time to catch your breath.
Hopefully during this whole process, you were still working on your other ideas. (I like to have one manuscript in revision, one in drafting, and one in brainstorming all at once if I can manage it—but even I have to just step back from all that sometimes.) If so, you have some direction for your next steps. Once you've had a rest.
And your agent will be asking about what you're working on, and you'll send some samples, and the whole process begins again.
Read our Latest Articles for Writers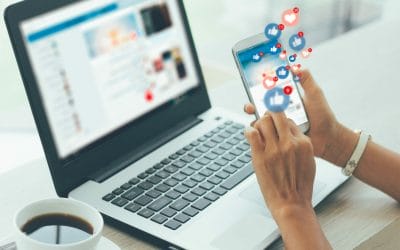 Today we are talking about a topic that intimidates many writers and illustrators, social media. Good news! It doesn't have to.  The key is to choose the platform that is most enjoyable to you. The one you don't mind spending time on and fosters authentic...
read more
Subscribe to our mailing list
Be the first to find our about our newest blogs, offers and news from Write Academy!