Be Bold for Change: Inspirational Female Authors
If you've turned on the news or opened a paper, you'll surely know that today is International Women's Day!
Every year on March 8th, people gather to celebrate, campaign, raise awareness and fight for gender parity across the world, heralding a new year of achievements and advancements for equality.
The theme for this International Women's Day is 'Be Bold for Change', so we've put together some of our favourite female authors we read when we were children. Let's take a look! 
What is International Women's Day?
International Women's Day is an attempt to recognise that more can be done to make the world equal, and the world of children's books is no different. Now, more than ever, youth literacy is more important. It's proven to break barriers, increase opportunity, build empathy, provide crucial emotional healing, and enable children to better express their emotions.
We know that reading gives a child such valuable skills, but many children are denied this; of all the world's children that aren't in school, the vast majority (over 90 million) are girls.
One thing that is crucial for empowering young girls is recognition; being able to see their own experiences in authors or the fictional worlds they create let them know that they aren't alone.
Beatrix Potter
The Tale of Peter Rabbit
Potter's creation Peter Rabbit is a stable in any nursery, but fewer people know about Beatrix the woman. Growing up in a time of social and gender divides, Potter was a passionate defender of nature and the countryside, but also a brilliant scientist, specialising in Mycology (or the study of mushrooms). Even though she was rebuffed in the scientific community because of her gender, her illustrations are still being used to identify fungi.
Her stories are still immensely popular due to her canny ability to tell a story with very few words and the depiction of the rural countryside. In the publishing world, Potter was a shrewd businesswoman.
Even when her 'bunny book' was taken on by Frederick Warne & Co., she retained merchandising rights, making and marketing a plush Peter Rabbit to accompany her story. This gave her an independent income, eventually enabling her to protect and preserve the English countryside that she loved.
J.K. Rowling
Harry Potter
Of course, no list would be complete without the Queen of the Wizarding World! The author of the phenomenally popular Harry Potter series, J.K. Rowling encouraged an entire generation of children to fall in love with reading.
Her stories are full of challenging plotlines, layered characters and wonderfully evocative description. Whilst nay-sayers argue that this world is entirely made up, the lessons that are infused in Rowling's stories certainly make them stand out from the rest.
She taught readers about grieving, perseverance, the fight for equality, prejudice, and that doing what's right isn't always what's easiest, but we should try our hardest anyway.
Richmal Crompton
Just William
Even in 2017, there are many people who argue that a book written by a woman could never be enjoyed by boys, but Richmal Crompton certainly proves them wrong. Born in 1890, she was a fierce supporter of women's suffrage and even after suffering a bout of polio, she still volunteered for the Fire Service during WWII.
Crompton was the author of the bestselling Just William series, which follows an 11-year-old schoolboy wreaking havoc, going on ripping adventures and terrorising his teachers. Even at the time, many fans automatically assumed the author of this troublesome boy was a man.
Little did they know, the real Richmal Crompton was not only a woman, but she was shy and really quite quiet, preferring to tend to her garden than live out the exploits of the naughty William.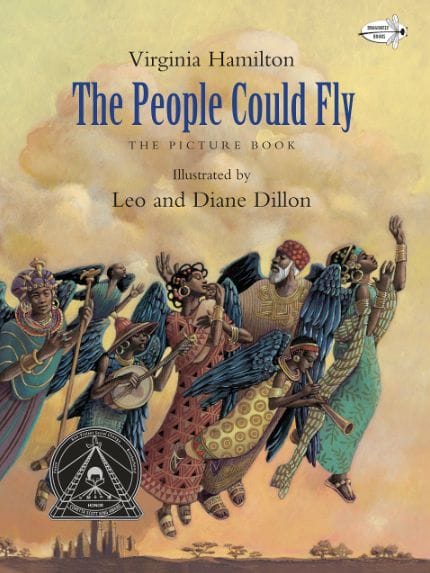 Virginia Hamilton
The People Could Fly
The author of over 41 books, ranging from picture stories to coming of age novels for teens, Virginia Hamilton won every possible award in Children's Literature, including the MacArthur Fellowship.
She dubbed her work 'Liberation Literature' due to the integral themes of identity, memory and tradition, particularly in how they help to define the lives of African American readers.
Identity is something that is crucial to each of her characters, treated with sensitivity and celebration. The symbolism of her stories will last the length of time but are particularly relevant in this turbulent time; representation matters now more than ever.
Judy BLume
Are You There, God? It's Me, Margaret
Anyone who went through adolescence in the last 40 years will surely be familiar with this name! Filled with humour, memorable characters and the embarrassment of being a teenager, Blume's stories tackle taboos from racism, menstruation, divorce, self-esteem and bullying.
Despite the fact that her novels cover very real aspects of her readers' lives, Blume is now one of the most challenged authors in school libraries. Anyone going through a difficult point can feel incredibly alone, so having books that are frank and honest can make anyone feel less alone.
As Blume herself says: 'become emotionally involved. If you don't care about your characters, your readers won't either.'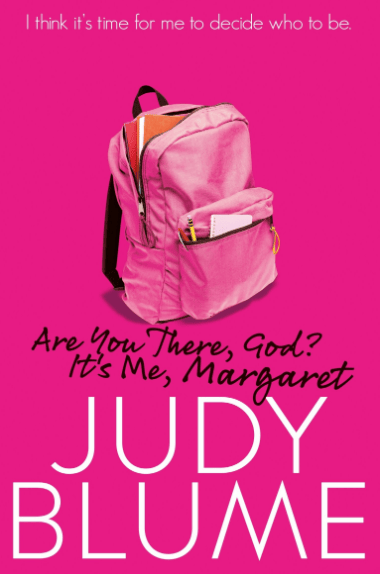 Jacqueline Wilson
The Story of Tracy Beaker
Where Judy Blume is one of the most challenged authors, this next writer was the most borrowed author for a whole 6 years running.
With over 100 novels under her belt, Jacqueline Wilson's books tackle a vast array of difficult subjects, from family dysfunction, mental health and domestic abuse.
One thing that stands out most vividly in Wilson's stories is her deep understanding of the realities of childhood. She treats each topic with sensitivity, never attempting to sugar-coat the problems that many children face, but always ensuring that optimism and hope are woven into her writing.
Julia Donaldson
The Gruffalo
(with honorary mention to illustrator Axel Scheffler!)
We'll hazard a guess in saying that anyone with young children will probably be familiar with Julia Donaldson's work! The Gruffalo, a Squash and a Squeeze, The Snail and the Whale, Room on the Broom; the wealth of stories she's created are almost never-ending!
She was awarded an MBE for her services to literature in 2011, even serving as Children's Laureate that same year. Julia also travelled the length and breadth of Britain, using drama, music and poetry to encourage children to engage with the arts.
She's an expert in creating memorable stories coupled with easy to follow phonics that not only encourage children to read and sing along but to build a life-long love of reading.
Happy International Women's Day!
Of course, if we were to include every one of the inspirational female authors we love, you'd probably be reading until next International Women's Day! Libraries and bookshops are full of inspirational, evocating and incredibly talented authors, so be sure to seek them out; today is the day for awareness, but the stories are for the whole year.
If we've missed any inspirational female authors off our list that have empowered you, be sure to let us know in the comments below or over on our Facebook and Twitter pages! But most importantly of all, Happy International Women's Day!
Read our Latest Articles for Writers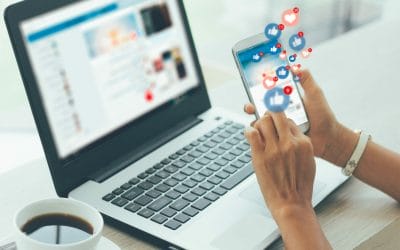 Today we are talking about a topic that intimidates many writers and illustrators, social media. Good news! It doesn't have to.  The key is to choose the platform that is most enjoyable to you. The one you don't mind spending time on and fosters authentic...
read more
Subscribe to our mailing list
Be the first to find our about our newest blogs, offers and news from Write Academy!