Journey To Publication: How I got an agent
There are many paths to publication, all of which are valid and a very individual choice for the writer.
The following blog post is written by Emily Lowrey, as she documents her own journey to publication. Part one will follow Emily on how she signed with her agent, Amber Caraveo at Skylark Literary, and part two will follow where Alyssa Hollingsworth will tell you her story from agent signing to finally seeing her book on the shelves.
Journey To Publication:
The Agent Hunt
I very quickly decided that I wanted to pursue the traditional publication route for my manuscripts. I loved the idea of having an agent by my side as a champion for my work, and perhaps more importantly, an authority in the industry to tell me when I was on the right path (or the wrong one!) when it came to my projects.
There are three things you should know about pursuing a literary agent, and traditional publishing:-
1) It is slowwwwwwww. You can wait up to six months for a response from an agent with a sample of your work (or longer!) and as it's recommended that you send out your manuscript in small batches (I'll explain more later) you can soon see how the years might fly by before you ever get that elusive "yes". 
2) It is haaaaaaard. Agents might read thousands of submissions per year and only take on one or two clients per year. 
3) It is all worth it. Finding the right fit with an agent can help you immensely. Doors open that were jammed shut before. You'll learn more about writing than you ever have. Having someone beside you who believes in you and your work is worth its weight in gold.
Why You Should Consider Signing With A Literary Agent.
There are so many reasons. Honestly. But here are just a few.
Any of the Big Five publishing houses, and even the vast majority of the larger independent houses will not consider unsolicited manuscripts. This means you have to have representation before anyone will read even a word of your shiny manuscript. If you dream of having your book on a shelf in a book shop, this really is the only way.
You're not as good as you think you are. I mean that in the nicest way. At least, I certainly wasn't! Some literary agents are very editorial, and some would rather have a finished product ready to sell. This is something you should heavily research before firing off your sample chapters. This is a very important choice that will define your career together. Me? I wanted someone who was more hands-on, and editorial. I wanted the guidance. Even when I thought my manuscript was as good as it could be, it was still about five drafts (and twelve more months of work!!) away from truly being ready.
If you never have that professional, outsider opinion, your work may never reach its true potential.
Publishing is slow, often disheartening, and a never ending stretch of closed doors. You have to fight for every "yes" and that is a hundred times easier with a literary agent by your side.
A Word Of Caution: Literary agents only get paid when YOU get paid. They get a percentage of your sales. If any "agent" asks for money up front, they're probably not genuine.
My Story: Journey To Publication
This is not a whirlwind story. This is probably a more accurate and "average" depiction of the agent-hunting journey. So buckle up. We're in for a bumpy ride!
My first manuscript didn't net me an agent.
My second one almost did. I remember seeing an unknown number flash up on my mobile phone in the middle of the day. I pulled the car over, my heart just about pounding out of my chest. It was at that moment that I spoke to my first ever agent. A real life agent! They did exist after all. He told me that he couldn't put my sample chapters down. That I should send him the full manuscript immediately, and to not sign with anyone else until he'd finished.
Well, I could barely breathe. Years of work, editing, and soul searching had taken place just to get my manuscript out of the shadowy corner of my computer and into the world. My heart wouldn't stop hammering. Were things finally heading in the right direction?
Well… not so much.
This agent fit was not meant to be. Even though he was the agent of one of my favourite authors, and from one of the biggest literary agencies in the UK. The rest of my story didn't live up to the first three chapters. There were some pacing issues and, in retrospect, the manuscript wasn't anywhere near ready. However, It was a start. He said I was welcome to re-submit any future work to the agency and he would read it personally.
I mean, was I sad? A bit. But more importantly there was the BIGGEST fire beneath my butt. I had a contact! I had someone in the industry who liked my writing and wanted to me to keep in touch. It was a revelation. I jumped head-first into my third manuscript.
Third time's a charm, right?
Journey To Publication:
Manuscript Three.
I made the shift from Adult Contemporary to Young Adult fiction with manuscript three. My third manuscript was a YA thriller, probably at the very top end of that category. The protagonist was a teenage psycopath in the heart of a murder mystery. I was totally, head-over-heels, in love with this manuscript, and I actually felt a little more confident in sending it out into the world.
But here we stop for a number-check. This is manuscript three. With One and Two combined, I had been sending my work out for two years now, and had wracked up seventy-seven agent rejections. I had had some personalised feedback, a few requests for the full story, and that one near-miss in that time. But I'd say seventy-seven rejections is about on track. Unless you're the next Jandy Nelson you're probably going to be looking at a lot of rejections.
And I want to tell you, that is fine. You need some thick skin for what comes next, so it's the perfect trial by fire.
Turns out, Agents are like busses:
Time to choose.
I submitted my YA thriller to my lovely almost-agent, and he fast-tracked it to the Young Adult department in his agency. I mean, I felt so fancy-pants at that point, let me tell you. She gave me some feedback on the story; she loved my writing, but needed more time to come to a decision.
In the mean time, I had submitted the full manuscript to Amber Caraveo at Skylark Literary. They were a new agency at the time, but Amber's CV spoke for its self. She had been an Editor in a Big Five publishing house, so she ticked all the boxes that I was looking for.
She phoned me up and was quite candid on the phone. She LOVED some of my manuscript, and some of it was going to have to go. But most importantly she loved my writing. She invited me to London to meet her.
An agent/auther relationship is a two-way street. You need to fit together as you'll be a team. This is why researching agents is so important.
Agented at long last
I went to London, and I was just SO out of my depth. I felt so nervous and excited. What was this little council-estate girl doing in the big city, meeting up with important agents for dinner?!
Amber hadn't offered to represent me yet, but she wouldn't invite me this whole way if she wasn't interested, right? Right?
We went to a lovely restaurant and I met Amber and her business partner Jo. We got on so well. It immediately felt right. It's so hard to explain, it was just a gut feeling. Even though we critiqued my manuscript pretty hard, Amber seemed to know just how far we could take my (rather risky) YA Thriller, and her knowledge of the industry was out of this world. I knew that any changes to the story we decided to make would only be to make it stronger and more marketable.
We discussed everything from future plans, to our hobbies, to our favourite writers. By the end of dinner it felt like I'd known her forever.
And finally, finally! Amber offered me represenatation. Let me tell you it was very hard not to do a happy-dance right there and then.
And so I had a choice to make: Do I go with Amber, who was lovely, and seemed to get my writing, and had the background I was looking for in an agent? She had a smaller agency which meant she had the time to dedicate to her clients and be very hands-on with editing.
Or do I go with the new YA agent at the huge literary agency and be one of hundreds of clients?
The decision was easy to make.
I signed with Skylark Literary, and it has honestly been one of the greatest experiences of my life.
Keys to the Kingdom? Not Quite!
We spent a further year editing my manuscript. If you think you sign with an agent then one week later you're on the best-seller list, you're in for a rude awakening! We went back and forth, through several drafts and phone calls, until my little shiny manuscript was ready to fly the nest.
And you know what happened next? My YA Thriller didn't sell. There were some close calls, and some really lovely feedback, but it just wasn't meant to be. So what do we do? We move onto the next project! Publishing can often be about timing and luck, as much as anything else. It's about finding the right story at the exact right time, and putting it in front of the exact right people.
It's tough when things don't go how you planned, but when they do? It's the greatest feeling on earth. Here's to my next manuscript!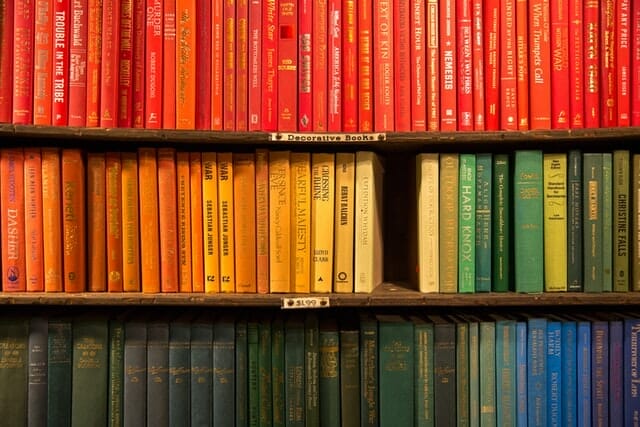 Agent-hunting Tips
Research agents. Make sure they're looking for what you're pitching. Finding a perfect fit is lightning in a bottle to begin with, don't make it harder on yourself.
The literary industry is SMALL. Everyone knows everyone. If you don't follow guidelines, or are rude or unprofessional, you'll quickly get black-listed. 
Send your samples out in batches. I recommend around 8 per round. Why? Well, this gives you time to personalise every submission, and to keep track of responses. When one comes back, send out another. But more importantly…. you only get ONE shot at this per manuscript. What if Agent 3 in the list sends you some fabulous feedback? You now have time to edit the manuscript and carry on. If you've already sent out the original version to everyone on your list? You may as well trunk that novel and start a fresh one. 
Online profile can help. Get on Twitter, start a blog or a vlog. Don't push or pester agents online. Don't hard-sell anyone. Just be a lovely human and show the world your best. An online profile won't make or break any signing decisions, but it'll certainly be a vote in your favour.
Read, Read, Read. This is advice for any part of the publication journey. But read! Read in your category, see who is representing the writers you love. See what has sold, and what hasn't done so well. This isn't to follow trends — that way lies madness! — but you can set yourself up for success. For example, in 2010, you would have been very hard pushed to sell a YA vampire novel. Most would have been dismissed outright as the market was just too oversatuated. Know your market!!
If you're submitting to agents, NEVER submit to publishers at the same time. You're only burning bridges. Afterall this is what your agent is for. 
If you're submitting to agents, NEVER self publish that work. Once it's out there, it's useless. 
Above all else, take critisism graciously. The traditional route is full of critisism. You'll get rejected from agents. Then you'll get rejected from publishers. Then, guess what? Even if you do get published you'll get negative reviews. Always be professional and gracious. 
Read our Latest Articles for Writers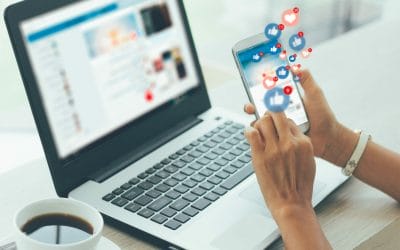 Today we are talking about a topic that intimidates many writers and illustrators, social media. Good news! It doesn't have to.  The key is to choose the platform that is most enjoyable to you. The one you don't mind spending time on and fosters authentic...
read more
Subscribe to our mailing list
Be the first to find our about our newest blogs, offers and news from Write Academy!