8 NaNoWriMo Tips
NaNoWriMo — or National Novel Writing Month — is almost upon us! We've got some great Nanowrimo tips coming up.
Nanowrimo kicks off November 1st and if you take part you commit to writing 50k words in the month of November. There's a great community and lots of support, so it's a brilliant time to join in the fun if you have a project ready to write!
I've (Emily Lowrey, Write Academy Tutor) taken part in Nanowrimo every year since 2014, so you could say I'm a veteran. I don't complete my Nano target every year (shhh we won't talk about that) but I've taken part enough times now to have some good tips up my sleeve. Here's how to get the most out of Nanowrimo!
1. Nanowrimo is what you make it
Your project doesn't have to be one 50k body of work. You could write 50k of short stories, blog posts, or use the time to motivate you to finish of existing works… which *cough* is what I'll be doing this year. 
Nano should feel like fun, and motivational. If it ever becomes a chore then there's no need to put the extra pressure on yourself.
Think about what you'd like to achieve, and how many words that might take. 50k isn't a novel-length work for a lot of genres. It's a little short for YA, and probably a little long for MG. You can up or lower the word goal if that suits your needs better. There are no rules, it's all just fun!
2. Join in Nanowrimo community!
Here's a very important nanowrimo tip for you: the joy of Nano, and the reason I keep coming back year after year, is the community. There's something really satisfying about knowing thousands of people around the world are just as stuck as you mid-chapter on November 13th. 
Follow the Twitter hashtags, (#Nano2020 and #NaNoWrimo2020 and #NaNoWriMo ) and don't forget to make an account over at the official Nanowrimo website, and log your writing! Cheer on your fellow writers, ask about their projects. 
If you have some writing buddies, either online or in real life, you can use Nano as a great motivation boost. Also, if you're competitive in nature (not me, oh no no no) then Nano will be right up your street!
Below is a screen-grab of my Nano dashboard; all my past projects since 2014. Some years I'm a total over-achiever. Some years I miss the mark. Every year I learn something new.
You can see that you get to name your project, and even upload cover art work. This is super motivating, and seeing the word count grow is really addictive. You can write a small synopsis of your work, or keep that private. You can have a proper title, or a working title. As you can see… I am quite fond of working titles… 
3. Take the good days and milk them
50k words in 30 days is 1,666 words a day, and that's what the handy graph will show on the Nano website. However… some days you'll breeze through your target, and I would suggest you take those golden days and milk them for all they're worth!
For every good day there will be a bad day. And life will inevitably get in the way at some point, so having some words in the bank is always a great position to be in.
4. Get comfy.
Me? I make the most of Nanowrimo! I have a mini fridge by my writing desk and I fill it with motivators! 
"In 500 words I can have that can of diet coke and that Twizzler."
Silly? Yes.
Does it work? Also yes.
I also get a lovely new set of PJs each year. I actually went through a phase of buying novelty onesies for the occasion for a few years. Whatever motivates you to get those words out!
NaNoWriMo Tips:
5. Use Nanowrimo as an opportunity to try new things
If you usually only write in the morning, try writing in short sprints through the day. If you only write at night, try setting your alarm early one morning. Writing habits are only our habits because we stick with them and don't try new things. Nano is the perfect opportunity to test yourself.
I used to think I could only write in long arduous chunks at my desk. During Nanowrimo 2017 I wrote the full 50k on two daily train journeys and my lunch break. You never know what you can achieve until you try.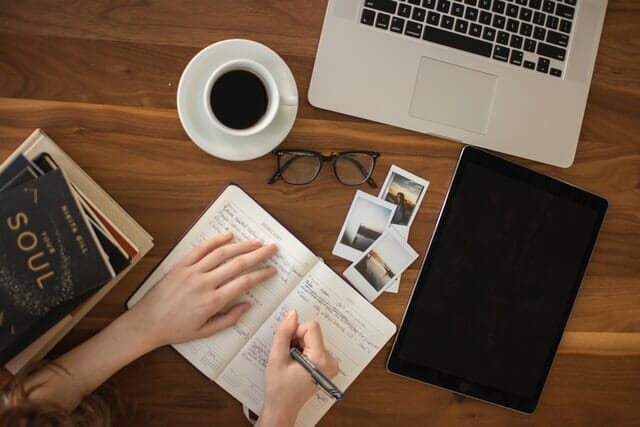 Did I mention you can take part in real-life write-ins?
Once you join the nanowrimo website and declare your project, you will be assigned a region. From there, you can see all the virtual and real-life writing groups you can join.
In previous years, I've spent many a cozy afternoon in a coffee shop with some new writer friends, tapping away. Virtual write-ins can be just as fun. It's just nice to have like-minded people cheering you on.
6. Remember: first drafts suck
If you choose to write a new 50k story for NaNoWriMo, just remember that normal first drafts suck — writing one under such a time constraint will probably make it rougher than usual. 
Stories start to shine through editing, so this is totally fine, just bear it in mind when you come to read it back a few months later!
7. Don't go backwards
The beauty of writing every day is you'll have all the previous days' work fresh in your mind. I'm terrible for re-reading the last few chapters before starting to write and to be honest it's mostly procrastination.
Set yourself a challenge during Nano if you suffer from this too: Don't let yourself re-read any of it until it's done. Read the last two or three pages before jumping in each day and no more. Push forward only!
8. Don't be afraid to fail
At the end of the day, as much fun as Nano is, it really isn't the end of the world if you fail. If you get half way through and you've put 25k new words on the page? Good for you! You've created something! You've started something! That is so important.
However far you get, just be content knowing you're kicking butt and writing and achieving your goals. 
Check out the Nanowrimo site here!
Read our Latest Articles for Writers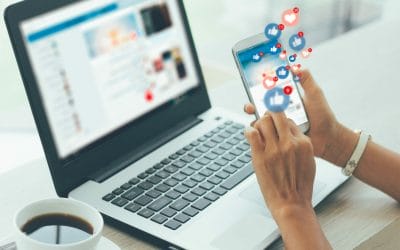 Today we are talking about a topic that intimidates many writers and illustrators, social media. Good news! It doesn't have to.  The key is to choose the platform that is most enjoyable to you. The one you don't mind spending time on and fosters authentic...
read more
Subscribe to our mailing list
Be the first to find our about our newest blogs, offers and news from Write Academy!